Numerous dynamics are at play across the reinsurance market ahead of June 1st, with delays in pricing and gamesmanship contributing to an unusual mid-year renewals season, according to the President and Chief Executive Officer (CEO) of FedNat Holding Company, Michael Braun.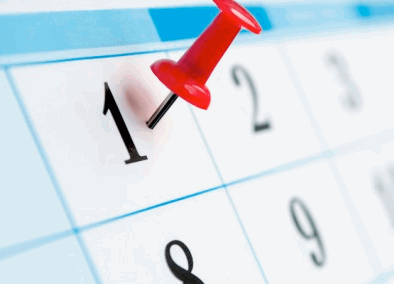 The global risk transfer industry continues to speculate about the strength and sustainability of reinsurance rate increases at the important mid-year renewals season, which has a large focus on loss-affected U.S. business.
After the heavy catastrophe losses suffered by the industry in more recent times and the muted rate response experienced through 2018 and into 2019, reinsurers are hopeful of a more meaningful rate response at the mid-year renewals.
First-quarter 2019 earnings commentary from numerous global insurers and reinsurers has noted an expectation of rate increases at the upcoming renewals, although companies appear wary of predicting exactly what rates will do in light of numerous influential forces, such as AOB reforms in Florida, the influence of alternative capital, and also heightened market discipline driven by a market-wide recognition that the market needs to turn.
Speaking during the firm's Q1 2019 earnings call, FedNat's Braun underlined that numerous market dynamics make it difficult to predict exactly where rates will go at June 1st, although he does expect reinsurance rates to increase in what's become an "unusual" renewal.
"There's no certainties in life, but I'm very confident pricing is increasing. What everyone is trying to understand is how much is it going to increase," said Braun.
Adding, "It's an unusual renewal. By far, the worst market we ever went through was 2006 when we did that reinsurance program. And I'll say this is an unusual one where there's a lot of delay in pricing and there's a lot of gamesmanship going on.
"So, the way I believe they are looking at it is, some of the reinsurers want massive increases, others want some increases and yet there's others that are looking to grow their book and/or enter the market. There's a lot of dynamics going on."
Over the last decade, reinsurance pricing in Florida has been very, very soft on traditional terms, and Braun said that FedNat understands that its reinsurance partners need to make money.
"We understand that. We subscribe to that. We've got a very robust panel, so I think we're well situated," he continued.
FedNat once again shrunk its Florida book in the first-quarter of 2019, lowering its reinsurance needs in the region while its non-Florida book continues to expand. This, combined with the firm's pending takeover of Maison, the homeowners insurance operations of 1347 Property Insurance Holdings, which has both Florida and non-Florida exposure, and also the anticipated increase in reinsurance rates and its robust panel of reinsurance counterparts, shows how many dynamics are at play for FedNat's renewal.
"So, we think we're in good shape for our renewal," said Braun.