After a two year period where it seemed unlikely that catastrophe losses would be enough to harden the overall market, S&P Global Ratings says reinsurers saw some green shoots during the 2019 April and June renewals, with property catastrophe rate increases in the 15% to 25% range on loss affected accounts.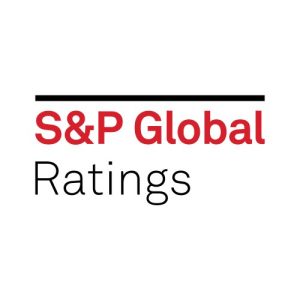 In a new report, S&P states that at this stage in the cycle, it considered the current global reinsurance pricing environment as a firming market rather than a hard one.
S&P says that, overall, reinsurance pricing assumptions were challenged by continued loss creep from catastrophe losses in 2017 and 2018.
The company maintains a stable outlook on the global reinsurance sector and on the majority of the reinsurers it rates, a move it says reflects reinsurers' still-robust capital adequacy, unrealised losses on fixed-income securities because of higher interest rates in the US, and fourth-quarter 2018 stock market volatility.
S&P adds that, thus far, strong enterprise risk management has helped reinsurers maintain relatively disciplined underwriting.
The reinsurance pricing growth story has been gradual rather than a growth spurt and S&P believes that cumulative rate increases have put the aggregate reinsurance pricing essentially at the same level as a few years ago, thereby erasing more recent declines.
While S&P says this is a good outcome when considering where reinsurers were in mid-2017, it doesn't categorise the current pricing environment as a hard market, but a firming one, with expected global aggregate rate increases up to mid-single digits over the next 12 months, assuming a normal cat year.
In addition, S&P says aggregate retrocession covers will continue to command significant rate increases in the double-digit range.
Higher retrocession rates during the January renewals didn't translate into significantly higher reinsurance or primary rates year-to-date, but S&P believes the firming trends could gradually emerge through the entire re/insurance value chain.
While the near-term outlook looks promising, the secular headwinds facing the reinsurance sector haven't fundamentally changed.
Centralisation and optimisation of reinsurance purchasing at the enterprise level continue, and growth opportunities are somewhat limited despite M&A activity during the past few years.
The overall property-casualty reinsurance market remains fragmented and highly competitive. All of these factors will continue to weigh on the sector prospectively, the ratings agency says.
"The seminal question is: Will the recent green shoots will take root and lead to sustainable profitability, thereby enabling reinsurers to earn their cost of capital, or will they wilt over time? Thus far, the trend looks promising," said S&P Global Ratings credit analyst Taoufik Gharib.