As London market participants continue to prepare for the uncertain impacts of Brexit, the amount of new business being generated through established European branches and the volume of controlled business written in Europe (excluding the UK and Ireland), increased by more than 9% to £4.89 billion in 2018, reports the International Underwriting Association (IUA).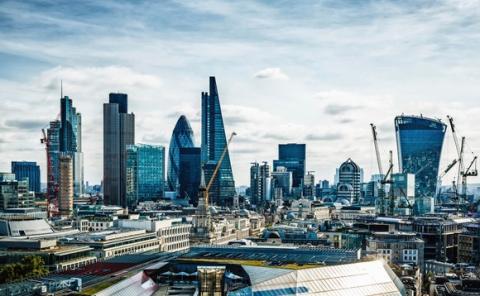 The IUA has released data from its 2019 London Company Market Statistics Report, which, as well as assessing premium income and growth across the market in 2018, explores the impact of Brexit.
In light of the UK's vote to leave the European Union (EU), many companies in the London market established hubs in a remaining EU domicile, such as Luxembourg or Dublin, in order to provide continuity to clients post-Brexit amid ongoing uncertainty surrounding exactly when and how the UK leaves.
Dave Matcham, Chief Executive Officer (CEO) of the IUA, commented: "The data returns for this year's report cover a period before the implementation of most Brexit contingency plans. Such is the diversity of London Market business models, however, it is already certain that Brexit will impact different firms in quite different ways. London is at the heart of an intricate web of cross-border business which is set to become even more complex."
The fact that Matcham notes that the data returns for this report cover a period prior to the implementation of the majority of firms' Brexit plans, suggests that the volume of business written through these post-Brexit European branches is likely higher.
However, with such uncertainty surrounding Brexit and the now very real possibility of a further extension, the impact on the UK's financial services industry, including the insurance and reinsurance sector, remains unclear.
Throughout 2018, premium income remained solid in the London company market, increasing to £28.4 billion while gross written premium in London in 2018 hit £19.6 billion. A further £8.9 billion was identified as written in other locations, but overseen and managed by London operations, says the IUA's report.
Overall, the data from the report shows an 8.1% increase, or £2.1 billion on the previous 12 months, which is on the back of a 16% increase recorded in 2017.
"Improved market conditions and more effective pricing strategies in a number of different business classes have clearly helped drive another healthy growth in premium across the company market sector. Our members are pursuing effective business strategies to expand in specific sectors and have been successful in acquiring important new client.
"This year's statistics research includes reports of increased income in both traditional lines of business such as marine hull and motor, as well as newer and emerging sectors like renewable energy and crisis management."
The 2019 report also states that £3.1 billion of business was underwritten by delegated authority arrangements, with company market income split between facultative/direct and treaty placement of 78% to 22%. According to the report, the property sector remains the largest, followed by liability and marine, while professional lines is growing and now accounts for 13% of market premium. Cyber liability also increased in the year, in line with the market total to £92 million, reports the IUA.