Fairfax Financial Holdings Limited has reported record net earnings of $2.0 billion for 2019, primarily reflecting net gains on its investments.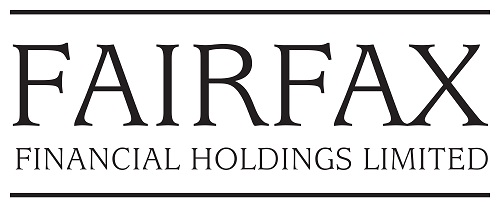 Earnings were almost five times higher than the $376.0 million recorded in 2018, with investments contributing $1.7 billion last year, compared to $252.9 million previously.
Looking at the fourth quarter only, Fairfax had net earnings of $672.0 million in 2019, compared with a loss of $477.6 million in 2018.
These results were again boosted by net gains on investments of $640.4 million in Q4 2019, compared with a net loss of $644.3 million for the same period in the prior year.
Although earnings were mainly lifted by investment gains, Fairfax's underwriting result did also improve by 24% to $394.5 million for the year, and moved from $19.2 million to $123.8 million for the quarter.
The company said this improvement mainly reflected growth in net premiums earned and lower current period catastrophe losses, partially offset by lower net favourable prior year reserve development.
Net premiums written by the insurance and reinsurance operations of Fairfax increased by 10.3% to $13.3 billion last year, up from $12.0 billion previously.
Together, these factors helped Fairfax to an improved combined ratio of 96.9% in 2019, compared to 97.3% in 2018.
Catastrophe losses totalled $497.8 million in 2019 and contributed 4.0 points to the combined ratio, down from $752.3 million in 2018 and a 6.5 points impact.
For the fourth quarter, catastrophe losses amounted to $271.5 million and a combined ratio impact of 8.3 points, compared to $440.3 million for Q4 2018 and an impact of 15.4 points.
"2019 was a record year for Fairfax with $2 billion in net earnings, resulting in book value per share growth of 14.8%," said Prem Watsa, Chairman and Chief Executive Officer (CEO) of Fairfax.
"Our insurance companies continued to have strong underwriting performance during 2019 with a consolidated combined ratio of 96.9%, with Zenith National at 85.2% and all of our other major companies between 96.2% and 97.6%, and our operating income was excellent at $1,107.5 million," he explained.
"We continue to be soundly financed, with over $1 billion in cash and investments at the holding company and no significant holding company debt maturities until 2022."