Senior executives at Swiss reinsurer NewRe say the company continues to see untapped opportunities in the developed European market, partly due to a lack of awareness about the significant protection gap in many areas.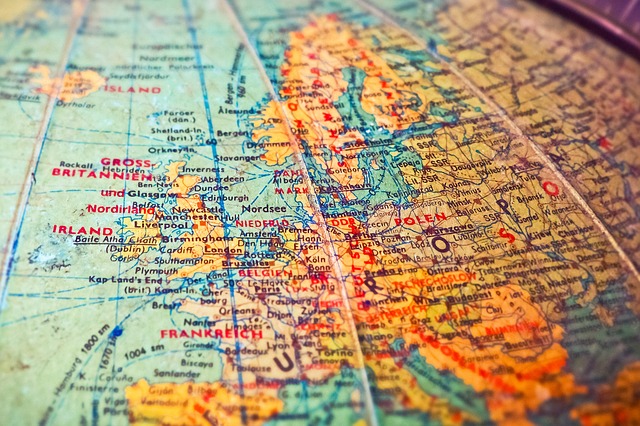 Reinsurance News recently spoke to CEO Renate Strasser and Artur Klinger, the company's Chief Underwriting Officer (CUO) for P&C, about NewRe's outlook on the reinsurance market.
The pair explained that NewRe's overall strategy of diversification has remained unchanged this year despite a number of challenging market conditions.
In fact, the company has continued to grow organically, Strasser noted, with stability on the P&C side and some significant expansion in terms of life business.
Going forward, NewRe intends to maintain its focus on the European market, which offers many opportunities for new business despite its relatively high level of penetration, according to Strasser and Klinger.
"The protection gap is still around and more and more solutions are required to close the protection gap as an industry," Klinger told Reinsurance News. "And that's not only the case in the developing countries but also applies to Europe."
"It's a high penetration market but even in countries like Switzerland you will find a very high protection gap when it comes to standard risks like earthquake or flood," he continued.
"For a lot of European countries there are no solutions even for risks we can quantify. And in emerging markets you are dealing with problems they don't understand yet or they can't afford."
"Here, quite simply we encounter a lack of awareness of that gap. That is something that I believe the industry needs to bring forward because it's important for future economic development: we really have to address the risk."
The task of closing this protection gap falls partly to primary insurers on the front end, but NewRe aims to help its clients in this enterprise through a range of solutions, including the use of parametric coverage for flood, rain, drought, and other perils.
"These combinations can really help our clients to market innovative solutions," said Klinger, adding that the firm is also helped by the expertise it can leverage as a member of the Munich Re group.
While NewRe is an autonomous company, Munich Re owns 100% of its share capital – a factor that Strasser and Klinger view as beneficial to the company's strategy.
"This ownership gives us a lot of stability," Strasser said. "There have been a lot of discussions about M&A over the past years. Having a shareholder that really understands the business is very fruitful for our clients. And it is something that's really helpful for us."
"So, our set-up combines two very positive notions: We have a really strong shareholder backing us, while at the same time we can put the advantages of being a smaller, mid-sized company to use."
The executives noted that the issue of the European protection gap is also likely to become more pressing as the effects of climate change begin to manifest more clearly, with the potential for catastrophe exposures to increase markedly.
"We certainly share the view that climate change is a huge issue," Klinger said.
However, he also acknowledged that there is a limit to the role that reinsurance can play in covering these kinds of risks, as some areas may always remain virtually uninsurable.
"Even with climate change, the client and society will need to keep some retention," he went on. "But even in 50 years, I don't think the relation of uninsurable to insurable risks will increase. I do believe though that the risks might be different."
Addressing the protection gap will thus require the re/insurance industry to continue pursuing public-private partnerships with governments and international organisations.
"The insurance industry is typically better at assessing risk because they need to put a price tag on it," Klinger reasoned. "But then for very big problems, like those due to climate change, we also need the state and the governments to help finance it."
"We need governmentally driven incentives rather than add-on of frictional costs and regulations," he concluded. "So, a move in the right direction would be for governments to reduce frictional costs."