Penny Mordaunt, Secretary of State for the Department for International Development (DFID), has joined Dame Inga Beale, Chief Executive Officer (CEO) of Lloyd's of London, at a Lloyd's event to discuss how science, innovation, and the City of London can help developing countries recover from natural disasters.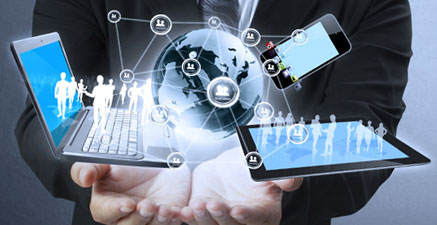 Beale and Mordaunt showcased how science and technology are promoting the development of innovative InsurTech products that are helping developing countries build resilience to extreme climate events and natural disasters, and recover more efficiently in the aftermath.
Mordaunt also used the event as a platform to announce a £19 million package of support to the Caribbean, which will help the region prepare for future disasters and explore how new InsurTech strategies can expedite the recovery of businesses and critical services.
She also announced that the government would increase its support to the Pacific Disaster Risk Insurance Pool (PCRAFI) following 2017's destructive Hurricane Gita in Tonga, adding £1.3 million to the £6.2 million already provided.
The event also highlighted the progress of Global Parametrics, a UK aid-backed social enterprise that uses climatic, seismic and financial risk modelling to develop innovative catastrophe re/insurance products.
Global Parametrics products are backed by the Natural Disaster Fund, and the project recently launched a facility with VisionFund that will provide disaster re/insurance to 4 million people.
Mordaunt said: "Last year Hurricanes Irma and Maria showed once again the destruction extreme weather events can cause – and the devastating effect this can have on the lives of families and communities.
"When disaster does strike, it is crucial that finance is easily and quickly available to help people rebuild their homes and livelihoods. The use of science, real-time data and innovative finance can be game-changing – helping to cut response times and get countries back on their feet faster."
Beale also commented: "Insurance exists to provide critical support in times of disaster, enabling quick recovery and economic protection. Sadly, many of the world's most vulnerable countries also have the biggest protection gap, meaning that recovery is slow and costs so high that rebuilding takes significantly longer.
"Lloyd's has worked in partnership with the Department for International Development to co-sponsor the Global Centre for Disaster Protection's first Innovation Lab focussed on developing new financial instruments that combine incentives for resilience with risk transfer.
"This initiative is part of a collaborative effort to help mitigate the devastating and long-term economic and social impacts of disasters most keenly felt by developing nations around the world and across the Commonwealth."
Mordaunt also announced a partnership with the Met Office and the World Bank, which will aim to better inform re/insurers by strengthening weather forecasting systems and developing better climate warning infrastructure.
She said: "Changing global climates will impact all our lives, but can have deadly consequences for the world's poorest people.
"By improving the use of forecasting information such as early-warning systems, and sharing the Met Office's world-leading expertise, we can help governments and communities prepare for these shocks, so fewer lives are lost each year to extreme weather."
Professor Stephen Belcher, the Met Office Chief Scientist, added: "Improving resilience and forecasting will provide a lifeline for vulnerable communities helping them to cope with weather and climate shocks through measures which improve food security and provide protection from extremes of weather."