The specialist Lloyd's of London insurance and reinsurance marketplace has announced that it intends to introduce risk-based oversight for underperforming syndicates as part of its ongoing performance review.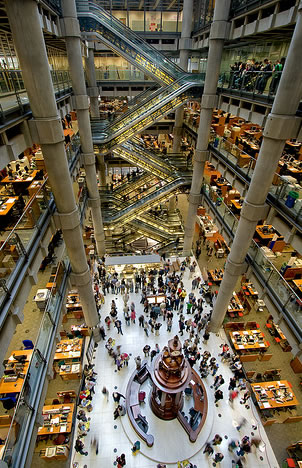 The process will support the implementation of syndicates' performance improvement plans, which are designed to return certain classes or syndicates to sustainable profit and close the 'performance gap' at Lloyd's.
Lloyd's explained that it will be focusing on syndicates that have not been profitable for each of the last three years of account, as well as syndicate classes that were the drivers of underperformance in each of its eight portfolio review classes.
It will also concentrate on the worst performing 10% of premium for each syndicate, which Lloyd's managing agents were asked to identify through its 'Decile 10' review.
The risk-based oversight process will be integrated into Lloyd's existing oversight and timetable, addressing actual versus planned performance for in-scope syndicates and classes in 2019 and ensuring that performance review actions are embedded in 2020 business plans.
Lloyd's will now require additional information from managing agents of classes under review to ensure that it has a clear view of performance and that agents are delivering on their agreed 2019 plans.
Where syndicate performance is not aligned with agreed improvement plans, managing agents will need to increase their engagement with Lloyd's.
Lloyd's stipulated that if, following engagement with managing agents, it does not see a credible path to achieving a sustainable profit in the near term, it may require the syndicate or syndicate class to cease underwriting.
Syndicate classes under review will also be required to provide data for gross ultimate claims split by attritional, large and catastrophe bandings, and the components of the net claims ratio and net combined ratio.
The Lloyd's marketplace saw improved results over 2018 thanks to the implementation of its performance review, with some rate increases materialising, although analysts maintain that more still needs to be done to address its underlying profitability issues.