The specialist Lloyd's of London insurance and reinsurance marketplace has now paid out $1.7 billion in claims following hurricanes Harvey, Irma, and Maria.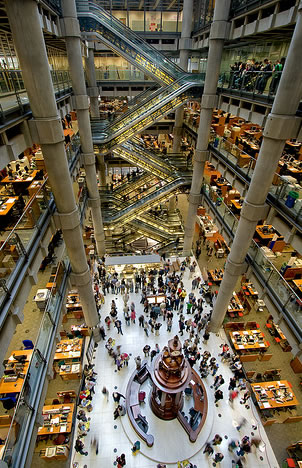 A couple of weeks into October and the Loyd's market said it had paid claims worth $738 million from the three hurricanes, which devastated parts of the U.S. and the Caribbean in the third-quarter of 2017.
Lloyd's had previously announced that it expects an overall commitment of roughly $4.8 billion from the three events, meaning that so far, it has paid out somewhere around 35% of its expected hit from the windstorms.
Lloyd's states that its brokers are receiving money to pay claims from Lloyd's managing agents within five days of agreement, which is enabling prompt payment to policyholders.
Inga Beale, Lloyd's Chief Executive Officer (CEO), commented; "As a market that's been trading for 328 years, Lloyd's understands the importance of honouring its promise to pay. This has always been the foundation of Lloyd's trusted reputation. With total net financial resources of £28bn the market stands ready to support policyholders when they need us most.
"As well as helping businesses reopen their doors, claims from the Lloyd's market serve all manner of different purposes, such as restoring vital public services like power, so people can heat their homes, or clearing roads, railways and airstrips, so commerce can be restored or vital aid delivered to those in need. Claims payments might also go towards repairing boats so fishermen can get back to sea, or mending machinery so farmers can re sow their fields. All of this helps local communities get back up and running again as quickly as possible."
To highlight the claims paying ability of the specialist Lloyd's re/insurance market, Lloyd's has also launched a new profile-raising campaign. According to Lloyd's, during the last five years the market has paid out claims worth $85 billion, which translates to an average of $43 million per day paid to global policyholders.
Lloyd's Chief Commercial Officer (CCO), Vincent Vandendael, commented on the new campaign; "For too long we have not made the most of our claims service, which is one of our greatest attributes, with global reach, high service standards, financial security and focus on the policyholder.
"Whether offering advice to mitigate risks, creating insurance policies that cater for new risks or honouring our promise to pay claims to help people get back on their feet after disaster strikes, insurers have a crucial role to play. It's time they shouted this story from the rooftops."