David Gittings, Chief Executive of the Lloyd's Market Association (LMA), has called for a "thorough review" of how the re/insurance market at Lloyd's operates, according to the Financial Times (FT).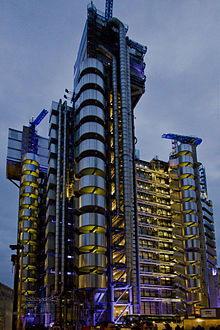 Gittings told the publication: "I don't believe Lloyd's is facing an existential crisis but it needs a thorough review of what it is trying to be. I don't think we can stay as we are. If we keep doing what we are doing, our cost base will cripple us.
"There are going to have to be some tough calls but I get the feeling that the market is ready for more radical change."
This criticism comes shortly after the announcement that Lloyd's CEO Inga Beale will step down next year, with the search for a new head already underway.
Gittings is also preparing to step down after 12 years at the LMA, which is the trade body that represents re/insurers working in the Lloyd's market.
He suggested that finding an outsider to succeed Beale as CEO may help the market realise some of the changes he has recommended.
"If we are going to do a proper strategic review, you need an outside perspective, somebody without the baggage of working in the market," said Gittings. "But it would have to be someone with a record of commercial success."
However, he added: "Any new strategy has to be developed with the market — that means engaging with people and working with them."
Gittings' comments also seem to reflect the views of Lloyd's Chairman Bruce Carnegie-Brown, who said in a recent speech: "My view is that while we are making progress we are going neither far enough nor fast enough."
He continued: "It is one thing to tweak business models, another to reimagine them altogether. Will the way we are currently set up still enable us to operate effectively in 10 years' time? Or are there other business models out there that are a better fit?"
Beale herself has also been outspoken in the past about the need for Lloyd's to adapt as emerging markets gain traction in the global re/insurance hub space.
In the long-term, Beale warned that the London market could forfeit its place as a key domicile for global reinsurers if it fails to keep pace with the rapid growth of these emerging hubs.
Although Lloyd's has introduced a number of modernisation initiatives already in 2018, such as its electronic placement mandate, innovation lab, and digital distribution platform, critics have maintained that these efforts do not address the underlying problems of the Lloyd's business model.
Gittings told the FT that Lloyd's needs to question how it identifies itself, saying: "The confusion in people's minds is whether we are running a market, or an insurer with its own central fund, brand and licences. We need to be clearer about what we are aiming to do."