The specialist Lloyd's of London insurance and reinsurance marketplace has launched a new digital distribution platform, called Lloyd's Bridge, which is designed to more efficiently connect insurance businesses and entrepreneurs with underwriters from the Lloyd's market.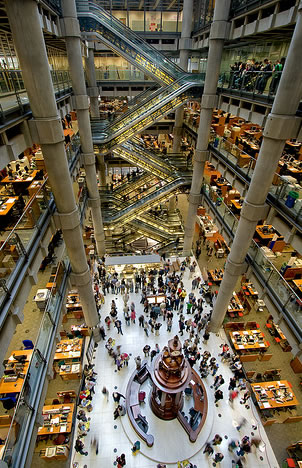 By matching insurers and underwriters, the online Lloyd's Bridge platform will enable businesses to underwrite certain policies on behalf of Lloyd's as Lloyd's coverholders.
The pilot programme will initially be made available in the UK, Australia, and New Zealand, although access will be extended to more markets throughout 2019 as part of the global roll out.
Lloyd's also intends to grow through the broker distribution channel by allowing brokers to access the Lloyd's Bridge platform, provided they either act as a coverholder or on behalf of a coverholder.
Bruce Carnegie-Brown, Chairman of Lloyd's, said: "All over the world Lloyd's has an enviable reputation as the leading insurance marketplace and it remains the most sought after destination for insurance solutions. In an age of digital disruption, however, our partners in both established and fast growth markets are increasingly looking for new ways to access our market.
"Lloyd's Bridge offers the ideal platform to do this quickly, easily and efficiently. It will enable coverholders in different parts of the world to benefit from easier access to Lloyd's expertise, underwriting talent, significant capacity and financial security."
The launch of Lloyd's Bridge follows a number of other technological initiatives rolled out by Lloyd's this year, such as its electronic placement mandate, which will require syndicates to place 80% of their business electronically by the end of next year.
Additionally, Lloyd's has revealed plans to establish a technology Innovation Lab, with a global recruitment drive already underway, as well as developing a new underwriting portal that will enable coverholders to quote, underwrite risks, and issue policies on behalf of Lloyd's syndicates.
Vincent Vandendael, Lloyd's Chief Commercial Officer, also commented: "Lloyd's is the leading global insurance market and it has doubled in size since 2000. We know that more and more business is being placed locally.  Currently, around 30% of Lloyd's premium is placed through coverholders – local insurance business writing policies on behalf of Lloyd's – and we are keen to continue to invest in this way of doing business.
"As we continue to grow and expand our international business we are committed to enhancing the service and access we provide to our customers' changing needs. By providing coverholders with quick and easy access to our market, Lloyd's Bridge will transform how we do business at Lloyd's."