Maiden Holdings says recent strategic transactions have contributed to an improved capital position and aided the company's recovery over the second quarter of 2019.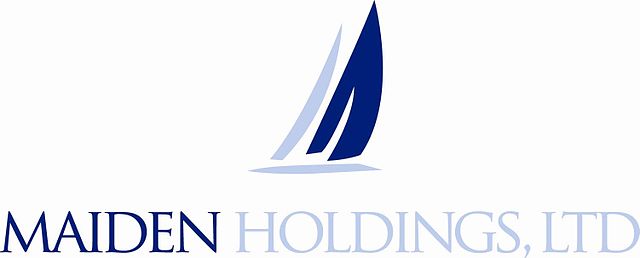 While Q2 net losses reached $15.4 million, up from $5.9 million in the prior year quarter, the firm's book value per common share increased 39.8% from the end of 2018 to $1.51.
Maiden had previously been issued a delisting warning from Nasdaq after its common stock had closed below the required minimum $1 per share for 30 consecutive days.
Net loss and loss adjustment expenses decreased to $121.6 million from $370 million in the second quarter of 2018, primarily as a result of lower earned premiums within the AmTrust Reinsurance segment.
Maiden had previously agreed to a partial termination amendment to its quota share agreement with AmTrust Financial Services.
Historically, the firm's AmTrust reinsurance business performed at a favourable combined ratio, but the impact of adverse development of prior years' loss reserves during 2017 had hit the company.
The amendment enabled Maiden to exit specific lines of business in the quota share agreement, including Small Commercial Business and U.S Extended Warranty and Specialty Risk, as of 31 December 2018.
"Our balance sheet continued to stabilize in the second quarter and this improvement, combined with the strategic transactions announced on August 5, further advance Maiden's recovery," Said Lawrence F. Metz, Maiden's President and Chief Executive Officer.
"While work remains to further reduce expenses and return to operating profitability, we continue to make steps toward the objective of building shareholder value."
Additionally, Maiden recently announced the completion of an adverse development cover (ADC) reinsurance agreement with Enstar.
As part of the ADC arrangement, Enstar's subsidiary Cavello Bay will now receive $445 million of premium and post $445 million of collateral, as letters of credit, securing its obligations under the reinsurance agreement.
The ADC arrangement provides Maiden Bermuda with $155 million in adverse development cover over its carried AmTrust reserves at December 31st 2018.
Maiden's Chief Financial Officer and Chief Operating Officer stated that restoring a "very strong" capital position "remains our primary objective and we continue to evaluate how to further advance our progress."
"We expect our solvency ratios to continue to improve throughout 2019 and beyond, reflecting the cumulative effect of the strategic measures we have implemented to materially strengthen our capital position," he added.
Commission and other acquisition expenses decreased to $49.7 million in the second quarter, down from $162.8 million in the second quarter of 2018 due to significantly lower earned premiums resulting from the terminations in the AmTrust Reinsurance segment.
As a result of the above factors, however, Maiden has reported a combined ratio for the second quarter of 2019 of 136.6%, compared with 108.1% in the prior year quarter.