Following the closure of its £10 billion defined pension scheme to future accrual in 2017, Marks & Spencer has further reduced risks by completing a £1.4 billion pension liabilities buy-in with insurers Aviva and Phoenix Life.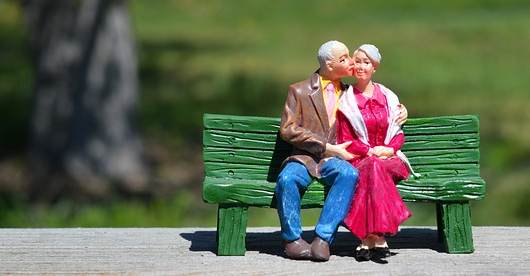 The scheme's position has gradually improved through a close working relationships with trustees and their advisers and adoption of an investment strategy that reduces risk by aligning investments more closely with the pension benefits needed to pay members.
A pension buy-in is designed to provide the plan sponsor with some certainty over future liabilities by passing them on to a specialist insurer, which in this case is Aviva and Phoenix Life.
The pension risk transfer deal between Marks & Spencer and Aviva and Phoenix Life, sees the insurers assume £1.4 billion of pension liabilities out of the plans total £10 billion, and further secures all members' benefits, while minimising risks to shareholders.
Aviva has assumed £925 million of the scheme's liabilities, making it the largest bulk annuity transaction deal to date for the firm.
Tom Ground, managing director of defined benefit solutions at Aviva, said, "We're delighted that the Marks and Spencer Pension Scheme has chosen us to insure a proportion of the pension benefits of its members. Not only does this latest deal build on the great relationship we already have with Marks and Spencer but as our largest bulk annuity deal to date, it also perfectly demonstrates our increased appetite for bigger deals. As the UK's largest multi-line insurer, we're in a pretty unique position as a provider as we can offer our clients a whole range of insurance products and our customers really appreciate the simplicity this provides."
The remaining £425 million of pension scheme liabilities has been assumed by Phoenix Life, making it the first external bulk annuity purchase completed by the company.
Justin Grainger, Phoenix Group's Head of Bulk Purchase Annuities, commented, "We are delighted to have been selected by the Trustee of the Marks and Spencer Pension Scheme for our first BPA transaction. We announced our intention to enter this market in 2017 as it offers an additional and complementary source of growth for Phoenix. We look forward to building our relationship further with Marks and Spencer and helping protect the security of their members' benefits. This is a growing marketplace and, as this transaction demonstrates, we are well-placed to offer attractive solutions to other defined benefit pension schemes."
Pensions Consultants Hymans Robertson has worked with Marks & Spencer since 2010 in order to help manage its pension costs and risks.
Richard Wellard, Partner at Hymans Robertson, said, "This groundbreaking deal shows how competition in the market can deliver attractive pricing for companies and schemes that are ready to transact. We are delighted to have had the opportunity to work with Marks & Spencer, the pension scheme trustees and their advisers to support this £1.4 billion buy-in.
"The success of this transaction demonstrates the benefits of working together collaboratively, and how an innovative approach to scheme funding has helped Marks & Spencer and scheme members."