RBC Capital Markets has reported that Lloyd's syndicates are under considerable strain, having posted aggregate combined ratios of 114% in 2017, with the worst return on capital since 2001.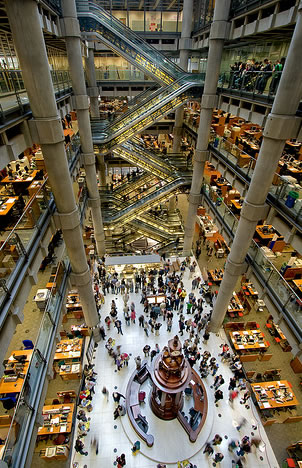 RBC analysed 95 Lloyd's syndicate reports from 2017, finding that just 16% of syndicates by number, or 9% of syndicates by premium, made an underwriting profit over the year.
Combined ratios were also worse year-on-year for 74 syndicates, which RBC attributed to high levels of natural catastrophe losses over the year and the ongoing decline in pricing.
Syndicates that made underwriting losses in 2016 showed further deterioration in their combined ratios in 2017, and combined ratios were found to be generally weaker at the smaller end of the market, reflecting the disproportionate impact of catastrophe losses.
RBC also observed that significant Lloyd's market participants withdrew from some lines of business over 2017, which it believes to be an early sign of stress in the market.
Additionally, whilst prices continued to decline, most syndicates grew their premiums year-on-year, which indicates that market discipline may not be as strong as Lloyd's would hope.
However, the analysis also found that premiums from the Lloyd's market are becoming increasingly less important for the owners of the top 10 largest players, accounting for just 23% of their total premiums in 2017, compared with 49% in 2011, and 53% in 2008.
With access to bigger balance sheets, companies can weather losses for longer or even choose to temporarily ignore poor underwriting results, although RBC believes this attitude will not be sustainable in the long-term.