A Fitch Ratings report examining U.S. property and casualty re/insurers' asbestos liability exposures has led the agency to raise its projection for ultimate all-time industry incurred losses to $100 billion, up from $90 billion last year.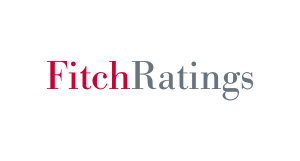 Additionally, the U.S. industry's asbestos reserve deficiency is in the range of $8 billion – $16 billion at year-end 2017, based on an increased survival ratio versus the prior year.
"Overall, the industry reserves remain deficient, but Fitch believes insurers, in aggregate, rated entities will absorb the deficiency over time without adversely affecting capital adequacy or ratings over the long term," commented Doug Pawlowski, Senior Director.
The report states that calendar year incurred losses for asbestos have been relatively stable at approximately $1.6 billion from 2014 – 2017.
"Continued reported loss stability along with demonstration that higher paid loss and settlement activity are mitigating exposures could support a modest reduction in Fitch's survival ratio targets."
Asbestos losses continue to create a modest earnings drag for the industry and insurers with meaningful asbestos exposures, Fitch says.
For a group of 25 insurers with the largest U.S. asbestos exposures, continued asbestos incurred losses have added 70 basis points to the group's aggregate combined ratio over the past five years.
Fitch add that continued modest asbestos incurred loss reporting is anticipated going forward for most insurers with meaningful asbestos exposures.
For the group of U.S. insurers with the largest exposures, new incurred losses relating to asbestos represented less than 1% of the overall combined ratio over the past five years.