Australia-based PSC Insurance Group (PSC) is set to acquire an almost 20% stake in venture capital provider B.P. Marsh & Partners (Marsh) via the purchase of both new and existing shares.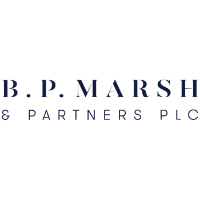 Marsh has announced the placing of 6,169,194 new ordinary shares to PSC at a price of 252 pence each and are expected to raise approximately £15.5 million from the deal.
Additionally, a transfer by B.P. Marsh Management – a company wholly owned by Executive Chairman of the Group, Brian Marsh – of 1,166,310 existing shares is set to be sold at issue price to PSC.
Marsh is also expected to offer up to 595,238 new shares to existing shareholders, a deal that could raise approximately £1.5 million.
The announcement of this substantial investment is seen as part of PSC Group's move to expand its business interests in the United Kingdom.
Commenting on deal, Paul Dwyer, PSC's Group Managing Director, said, "PSC is delighted to be investing in and partnering with B.P. Marsh. B.P. Marsh is a world class investor in insurance intermediary assets and businesses, and has a very strong management team."
"We expect to be a long-term investor, and expect over time for there to be numerous collaboration opportunities. We believe the best of both PSC and B.P."
The Directors of Marsh intend to use the net proceeds of the PSC offer to grow its existing portfolio with the aim of becoming the world's leading capital provider
Commenting on announcement, Brian Marsh, said, "We view the partnership with PSC as containing considerable potential, which will benefit our business and, in turn, prove valuable for shareholders."