Reinsurers are set for a promising year of increased profitability driven by price increases during annual policy renewals and lower capital levels following 2017's significant underwriting losses.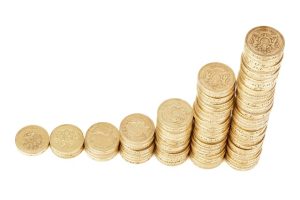 Moody's expects significant catastrophe losses in 2017 to prompt further price increases in 2018, as already seen at the January 1st, 2018 renewals season.
Many reinsurers have entered 2018 with less capital than in previous years after absorbing last year's record-level underwriting losses.
This combination of higher prices and reduced excess capital is likely to boost reinsurers' return on capital, unless the industry is again hit with higher than expected catastrophe losses this year.
However, the influx of alternative reinsurance capital has put a damper on profitability levels compared to previous post-event price hardening cycles, and Moody's doesn't expect profit to return to pre-2013 levels.
Moody's forecasts that yields on 10-year U.S., German and UK government bonds will increase to 3.4% (currently 2.9%), 1.33% (currently 0.65%) and 2.08% (currently 1.5%) by 2019.
Rising global interest rates are expected to give a further boost to reinsurers' profitability; firms with shorter duration investment portfolios (three to five years) are likely to be among the first to benefit.
In addition, price increases for property-catastrophe re/insurers will be supported by rising interest rates, said Moody's, as return expectations for alternative capital investors increase over time and they either seek higher returns elsewhere or require increased pricing on the insurance risk they assume.
Therefore despite some re/insurers' initial disappointment after January 1st price increases failed to live up to the hype, rising global interest rates, rate increases and lower capital levels point to an optimistic year ahead with the global economy and market conditions favouring gains in reinsurers' return on capital.