Global catastrophe risk modeller RMS recently announced the launch of RMS Cyber Solutions Platform v3.0, the re/insurance industry's first probabilistic model for cyber loss.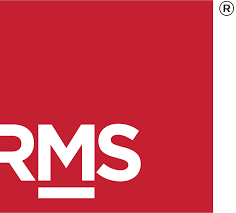 The new platform is RMS' third generation of its cyber model, and has been renamed to Cyber Solutions Platform 3.0 to reflect its expanded functionality.
RMS announced the launch of its new cyber platform at its annual cyber risk seminar in New York, revealing that it includes major new capabilities to assist with the expansion of the cyber insurance market.
Using the new platform, market players are for the first time able to allocate capital to cyber risk in a "rigorous" and "quantitative way," and it also supports individual account risk pricing in order to grow the cyber re/insurance market.
Head of Cyber Solutions at RMS, Adam Sandler, commented: "RMS clients are seeing demand for cyber insurance growing rapidly and their ability to pursue this opportunity is constrained by their ability to allocate risk capital with confidence. Cyber is still relatively unknown and doesn't behave like other perils. Our clients' highest priority request to RMS over the past couple of years has been for cyber loss probabilities, particularly for our accumulation scenarios, to assess the cost of capital needed to support this growth opportunity.
"With this release, we are answering that need. Our new solution offers a platform for integrating models, data, and analytics, to provide a comprehensive and responsive way forward for cyber insurers."
Cyber Solutions Platform 3.0 adds additional functionality to apply to reinsurance of cyber losses, offering financial perspectives to all reinsurance stakeholders, explains RMS. At the same time, the platform includes a tool that RMS says enables users to incorporate their own loss experience into the model, assisting with the development of their own view of the risk.
Part of the extended functionality offered in the new platform enables insurers to analyse their silent cyber exposure in other classes of business, such as energy and property damage. It does this by relating policy terms and conditions and linking to portfolios of property exposure data in the RMS EDM, explains the risk modeller.
Dr. Christos Mitas, Head of Cyber Model Development, RMS, said: "Statistical experience data only provides a few years of benchmarking, and the patterns of loss continue to shift. Our models show that loss processes such as contagious malware have the capability to scale and trigger large losses much more easily than others, such as data exfiltration, where attackers target individual companies to steal their sensitive data, or cloud outage, which is currently limited by the customer base of cloud service providers."
The cyber risk landscape continues to evolve at a rapid pace, presenting a huge opportunity and challenge to insurers and reinsurers. New cyber platforms such as this from RMS will no doubt help with the understanding and pricing of cyber risk in the future, enabling re/insurers to better get to grips with one of the industry's most rapidly advancing, and potentially most costly exposures.