SCOR Global P&C claims to have only limited exposure to social inflation due to the modest size of its casualty portfolio, as well as its small appetite for impacted business lines.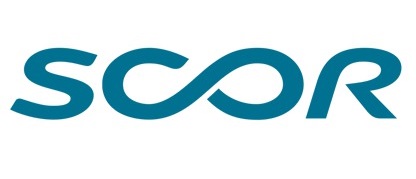 The French reinsurer noted that its recently built US casualty portfolio represents approximately 12% of reserves and 11% of gross written premiums.
Additionally, it has no appetite for workers compensation business and only very limited appetite for commercial auto and medical malpractice business, which represent approximately 1.5% of SCOR Global P&C reserves.
SCOR's comments came alongside the release of its results for 2019, which saw the company increase net income to €422 million and achieve a net combined ratio of 99%.
However, a high level of natural catastrophe activity pushed its Global P&C segment to an underwriting loss in the fourth-quarter.
But in terms of the casualty business written by SCOR Global P&C, the company says its book is highly diversified across personal and professional lines and across sectors.
The portfolio is largely proportional and so is felt to benefit directly from primary market price increases, with limited 'edge-effect' from excess of loss treaties.
SCOR also said it was confident in its secure reserving position, with a best estimate reserving evaluation that includes consideration of upward market loss trends.
Analysts at Credit Suisse recently highlighted litigation financing as a driver of social inflation, stating that the impact from litigation finance is adding more than USD 3.8 billion of additional costs into the US Court system each year.
Morgan Stanley similarly said that it expects commercial pricing increases to persist throughout 2020 as carriers try to combat rising loss cost trends attributable to social inflation.
Social inflationary factors such as the #MeToo movement, opioid-related lawsuits, the erosion of tort reform, negative public sentiment towards larger corporations and increased litigation funding are seen to be having an impact on both the US Court system and the insurance industry.