International insurance and reinsurance broker, RFIB, has appointed Stephen Warwick as Chief Executive Officer (CEO) of Reinsurance, Asia Pacific, effective February 1st, 2019.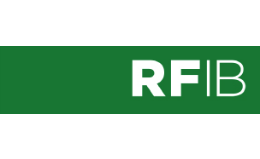 In his new role, Warwick will report to Kevin Stratton, Managing Director of the broker's Specialty division. He will be based in Hong Kong where he will establish a new RFIB office, subject to relevant regulatory approval.
He brings more than 35 years of industry experience to the role, having started his career with Aon in 1980, where he held a number of senior positions. In 2016, he left Aon Benfield, the reinsurance arm of Aon, to become the co-founder of Nine Merchants Re, a Hong Kong-based reinsurer.
Commenting on the appointment, Stratton said: "We are delighted to welcome Steve to RFIB. Steve's wealth of knowledge and experience in the global market and APAC region is a great strategic fit for RFIB's international growth plans in reinsurance."
Group CEO Steven Beard, added: "Warwick's appointment follows a strategic review of the region and seeing through on a commitment to building the leading independent broker in the fastest growing region in the world. I look forward to working with Steve and to him playing a pivotal role as part of our global leadership team."
While Dennis Mahoney, Executive Chairman of RFIB, said: "Having worked with Steve in the past I'm delighted to welcome him to the Risk Transfer Group. Globally recognised talent such as Steve continues our firm's strategy of attracting the very best in the business. This appointment follows recent senior Group hires including Craig Douglas, Simon McCrum, Elizabeth Jenkin, Kevin Stratton and Duncan Urquhart."