Reinsurance brokerage, risk and capital strategic advisory TigerRisk Partners LLC has announced the hiring of former Swiss Re Managing Director Seth Ruff as the firms new Head of Reinsurance Solutions.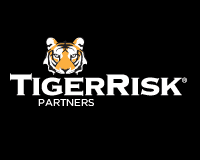 Ruff joins TigerRisk from after over 17 years with reinsurer Swiss Re, where he most recently held the roles of President in the firms US P&C Core Partners Group and President of Swiss Re Underwriters Agency, Inc.
Before that, Ruff held a variety of posts with Swiss Re, including 10 years in Structured Reinsurance Solutions, where he developed customised approaches to meet specific client needs, as well as having spent six years in casualty underwriting. Ruff began his re/insurance career as an actuarial consultant with PriceWaterhouseCoopers.
Rod Fox, CEO of TigerRisk, commented on the apppointment; "Adding value is what TigerRisk is all about. That requires a constant state of improvement and innovation. Seth Ruff has a unique talent for understanding client needs, and a long history of creating highly creative structured products that meet those needs."
Ruff will be tasked with creating customised and structured reinsurance solutions for TigerRisk clients, helping to support their growth ambitions, boost their efficiency, reduce volatility in their portfolios and enhance their capital flexibility.
"As a reinsurance underwriter, I've had many opportunities to collaborate with TigerRisk on tailored solutions for clients. TigerRisk has built an exceptional client list, and has earned a reputation for fresh thinking and laser-like client focus," Ruff said. "Tiger consistently delivers unexpected and impressive innovations. I can only hope to amplify Tiger's already profound level of creative energy."