Tropical cyclone Idai is churning across the Mozambique Channel as an intensifying tropical storm with sustained winds of around 105 mph, but conditions look set to allow Idai to intensify further, with experts warning of a category 3 equivalent landfall.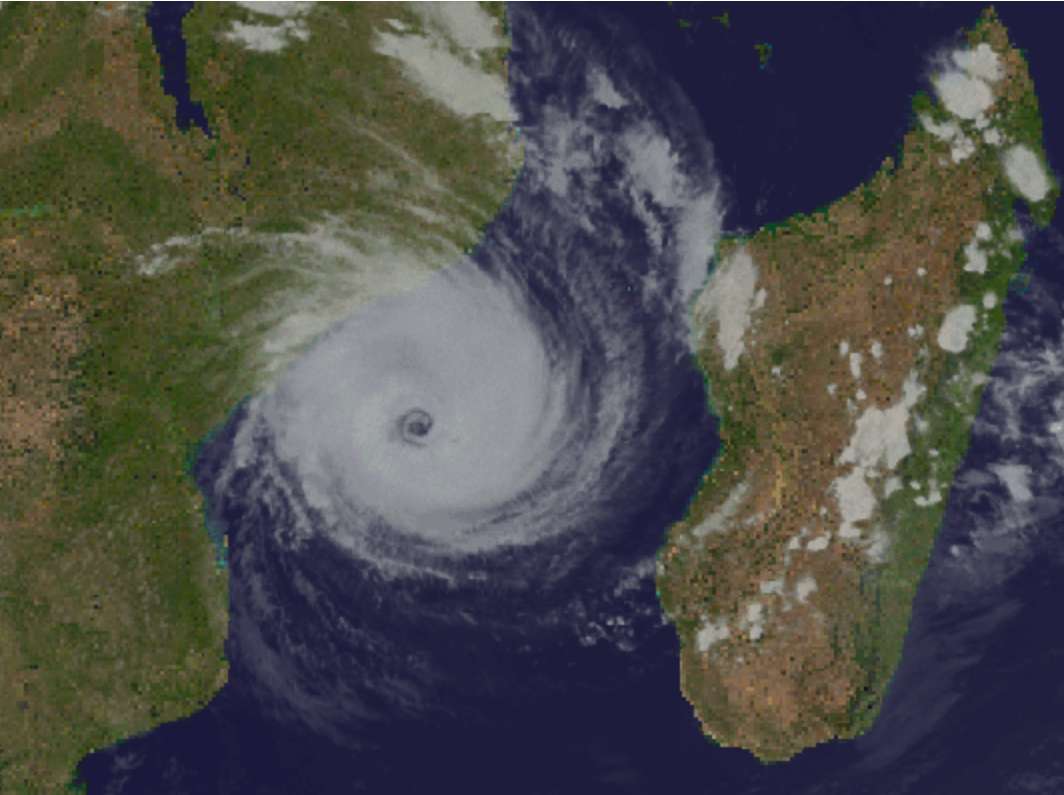 Tropical cyclone Idai has intensified steadily over warm waters and with little wide shear or other obstacles in the cyclone's path, Mozambique looks set to take a dangerous landfall hit as Idai comes ashore.
Already at least 66 people are reported to have been killed by cyclone Idai's extreme rainfall as the storm's outer bands lash the Mozambique coastal regions and southern Malawi.
Now, with sustained wind speeds expected to increase to category 3 hurricane strength, of around 115 mph, and with another 300 mm or more of rainfall expected as cyclone Idai moves nearer to shore and onshore after landfall on Thursday, the chance of further loss of life is significant.
Storm surge will also be a factor, given the low-lying nature of much of the coastal region of Mozambique where tropical cyclone Idai is currently targeting.
A landfall is expected on Thursday evening in the region of the city of Beira, a city of more than half a million people, many living in homes and properties that will not be built to withstand such a storm.
Authorities have ordered compulsory evacuations in a number of coastal and low-lying areas, where storm surge inundation is a significant concern.
Wind gusts are expected to top 140 to 150 mph as cyclone Idai nears its landfall, after which the winds should begin to slow due to land interaction.
Tropical cyclone Idai poses a grave threat to life in the area and could be the most powerful cyclone to strike Mozambique since 2000.
In terms of insurance and reinsurance exposure, this is likely to be relatively limited given low penetration rates in the region, although there are some commercial installations on this coastline that may have more robust coverage in place.
Hence, cyclone Idai is likely to once again demonstrate the issue of underinsurance and the need for greater penetration to be achieved.
Of course, the African Risk Capacity (ARC) has a model for tropical cyclones and the ability to cover countries at the sovereign level against this peril. But so far, we believe that no African countries have taken up this coverage option with ARC.
Meteorologists say that cyclone Idai is better organised as a storm today and that further intensification is possible before landfall.