Sector knowledge, experience and expertise from across Aon has been galvanised to create its new Weather & Climate Risk Innovation network, after the firm's Impact Forecasting unit estimated losses from weather events in 2017 topped out at approximately $344 billion.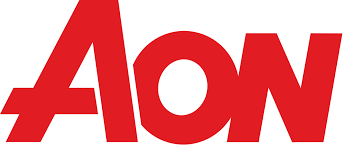 The initiative has been created to address weather and climate risks faced by governments and businesses globally; assisting clients to meet demands to evaluate the potential impact of climate risk and weather on their operations, and develop comprehensive risk financing strategies to improve resilience.
The new network is structured to service risks identified by the G20's Financial Stability Board, including quantification of risk, lowering the cost of capital for climate mitigation solutions, and closing the capital efficiency gap in infrastructure and chronic weather risks.
Aon's experience in governmental assistance and a proven track record of aiding intergovernmental entities to reduce their exposure to natural catastrophe events, makes the firm an ideal candidate to successfully execute such ambitions.
Global Head of Weather at the firm's reinsurance arm, Aon Benfield, Kurt Cripps, said, "Given that most businesses are exposed to weather volatility at different points in their operations, there is clearly a demand for tailored and effective climate and weather solutions. Our data and technology enables us to offer firms customized parametric solutions that provide protection for the climate volatility and weather events most likely to adversely impact their revenues and profitability."
Independent studies show it's not just the day-to-day profitability of businesses affected by adverse weather conditions, but a wider issue of climate change that has become a concern for clients and investors who demand that the companies they invest in have a robust risk mitigation strategy in place.
"There has been a shift in the landscape regarding how companies, investors, and regulators view weather and climate risk. Collectively, this growing awareness has brought insurance tools, such as catastrophe modelling and hazard maps, and instruments, such as catastrophe bonds, to the fore. In light of this, we have decided to strategically combine the capabilities that we have across our firm to address what has been identified as a critical change for businesses and society," said Greg Lowe, Global Head of Resilience and Sustainability at Aon.