Attempting to tackle the growing cyber risk landscape through just insurance and reinsurance expertise will have limited results, says Munich Re's Torsten Jeworrek, while at the same time calling on market participants to create as much transparency as possible when it comes to cyber risks.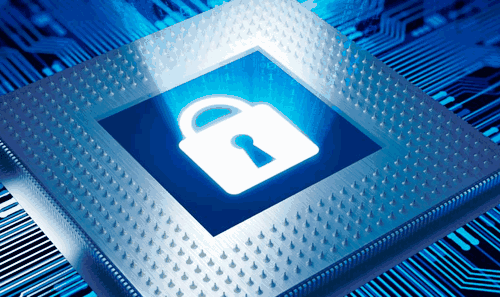 Member of the Board of Management and Chief Executive Officer (CEO) of Reinsurance at Munich Re, Torsten Jeworrek, in a recent article, discusses the growing cyber risk landscape and the challenges presented by the increased interconnectedness of the world.
Cyber has rapidly become one of the biggest emerging exposures across the risk transfer space, providing global insurers and reinsurers with both challenges and opportunities as they look to tackle the very real, and very growing cyber threat.
Jeworrek explains that the relatively new and complex risk profiles that cyber brings, requires approaches that go "far beyond traditional insurance," noting that while digital connectivity continues apace, it brings with it increased cyber risks.
The expanding and evolving cyber risk landscape continues to highlight the need for data security, resulting in the development of digital infrastructure and in turn greater demand from organisations across the world to protect themselves from cyber incidents.
Jeworrek notes how cyber risk poses unique challenges for the re/insurance industry, which includes both accumulation risk and the potential impact from a large single cyber event, and let's not forget the potential impact of silent cyber, as well.
"How can the market opportunities be exploited, while at the same time managing the new risks? Are cyber risks ultimately uninsurable, as many industry representatives maintain? One thing is certain: there are a number of extreme risks that the insurance industry cannot bear alone. At present, these include network outages that interrupt the electricity supply, or internet and telecommunication connections.
"Scenarios like these, and the costs that come with them, should be borne jointly by governments and companies, for example in the form of pool solutions," says Jeworrek.
The potential financial impact from various forms of cyber incidents are huge and unknown, and as such will likely require more than just traditional insurance and reinsurance expertise and capacity, but might also need the skill sets and support of governments and international organisations, as well as other sources of capacity, such as the capital markets.
"An approach that relies on insurance expertise alone will rapidly reach its limits. Instead, the objective of all participants should be to create as much transparency as possible as regards cyber risks.
"IT specialists, authorities, and the scientific and research communities can all help to raise awareness of the risks and contribute their expertise for the development of appropriate cyber covers," says Jeworrek.
He concludes by highlighting the benefits of collaborative efforts, a growing trend across the re/insurance industry in recent times as the market has strived to develop effective and affordable cyber risk solutions with the assistance of technology companies and IT security providers.
"But cyber risks remain a challenge, and one that the insurance industry needs to tackle. Insurers can only remain relevant for their clients if they constantly adapt their offerings to new or changed risks and requirements. Opportunities for new fields of business are arising," says Jeworrek.