The global re/insurance industry would have hoped for a chance to regroup in 2019 following the volume of losses over the previous two years, but instead, further losses have driven additional market dislocation, which in turn creates opportunity, according to John Doucette, EVP, President and Chief Executive Officer (CEO) of Everest Re Group's Reinsurance division.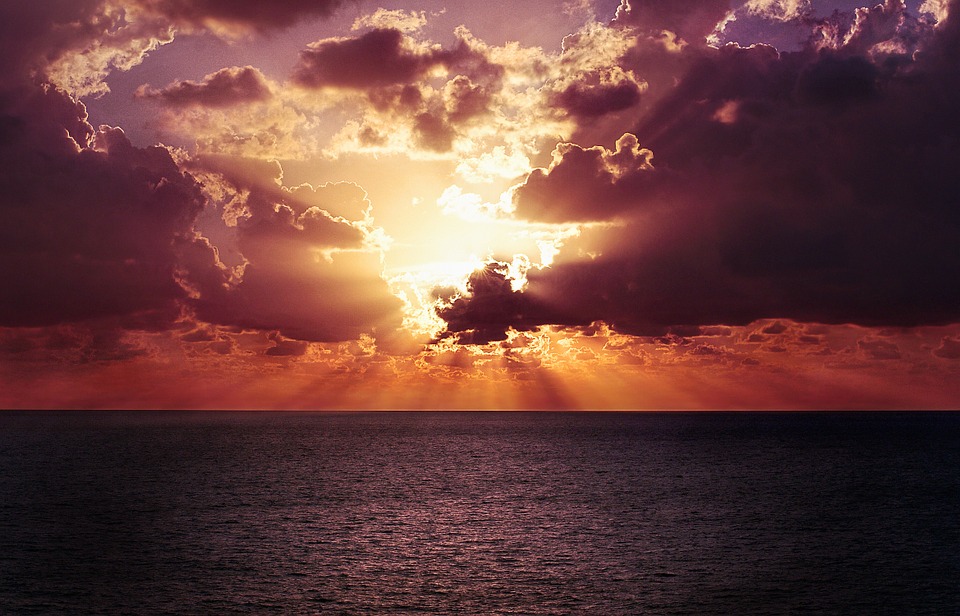 For the reinsurance market, the magnitude of industry losses over the past three years "has been extraordinary", said Doucette, speaking during the Bermuda-based insurer and reinsurer's third-quarter 2019 earnings call.
With Q3 results season in full swing, analyst and earnings calls have had a focus on what's been another active year for catastrophe events, albeit that subsequent insurance and reinsurance industry losses are expected to be far lower than that of the previous two years.
The reality is that while the total industry loss bill is likely to fall year-on-year, a third consecutive year of above-average cat losses has hit the underwriting performance of firms in the third-quarter, with further impacts on profits to come in Q4 from Typhoon Hagibis and potentially the ongoing California wildfires.
At the same time, some of the events of 2019 occurred in regions where re/insurers have expanded their footprints in response to the events of 2018 and a subsequent desire to capture improved market conditions, which, has contributed to additional reinsurance and retrocession market dislocation.
"The losses have shaken up the primary reinsurance and retro markets, creating dislocation and, in turn, opportunity," said Doucette.
Adding, "Though not an across-the-board traditional hard market, we see a fundamentally more sustainable environment for the near and medium term in many lines."
According to Everest Re's Doucette, a number of factors are pushing the market, including the loss events of the past three years and corresponding trapped collateral and negative sentiment for insurance-linked securities (ILS); emerging industry loss trends in casualty; the improving primary market and underwriting actions of major participants; and the ongoing low interest rate environment.
In light of all of the above, Everest is "increasingly optimistic on the treaty and facultative global reinsurance market heading into renewal and our improving opportunity to deploy capital profitably in 2020 and beyond," explained Doucette.
As clients continue to look to lower volatility and better manage regulatory capital constraints and decrease net capacity deployed, Everest is seeing greater demand for reinsurance protection globally.
"That increase in demand, in conjunction with improved insurance and reinsurance pricing, terms and conditions, will result in more opportunities hitting our underwriting requirements and pricing targets," said Doucette.
Another factor that is influencing reinsurance market dynamics and one highlighted by Doucette, is the "meaningful" global impact of Lloyd's of London and other major players re-underwriting.
"Significant premium is coming to market, which is then subject to increased rate and improved terms and conditions. This is in addition to some large primary insurers tightening capacity and pushing rate in both property and casualty lines," he said.
Discussing the 2020 renewals, and the Everest executive said that the current momentum seen in the property arena is generally favourable and likely to last well into next year. However, additional rate improvements and improved terms and conditions are required in global property reinsurance and retro markets, due to recent losses and elevated risk factors.
"More rate is required to get back to adequate levels to achieve a long-term, appropriate and sustainable return on capital…We expect January 1st property rates to generally be up in most regions, and more recently loss-affected territories will see greater impacts. In retro, we anticipate double-digit rate increases. With Hagibis causing further losses and trapped capital late in the year and uncertainty of the ultimate loss, rates may improve more.
"Overall, we are in a reinsurance market where favourable trends exist for those able to capture and maximise the best opportunities," said Doucette.