Helios Underwriting, the Lloyd's of London investment and underwriting vehicle has announced returns on average better than the Lloyd's market itself.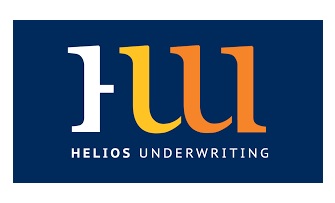 The Helios outperformance is measured using the result on the capacity at the end of the year – including the capacity of the portfolios acquired which include participations on underperforming syndicates that will subsequently be discarded.
As of last Friday, 2018 account capacity was £59 million, with £56.1 million for 2017. For 2019, capacity is 355.7 million.
The company's mid-point forecast for syndicate capacity for the 2018 year of account stands at negative 3.4%, beating the Lloyd's market average of negative 5.4%.
For 2017, the mid-point forecast stands at negative 6.5%, again ahead of the Lloyd's market average, which is negative 9%.
"As the only listed consolidator of private capital at Lloyd's, Helios offers a unique opportunity for growth and returns from exposure to the Lloyd's market through targeted acquisitions of the better quality syndicates," said Nigel Hanbury, Helios' Chief Executive Officer.
"Our strategy is bringing results, with returns on average 3.1% better than the Lloyd's market itself.
"Given the current uncertainty we would expect the number of LLV's for sale to increase and we see opportunities to continue to build our core portfolio of capacity and achieve outperformance against the Lloyd's market as whole.
"We look forward to the future with confidence."