India's first private reinsurance firm, ITI Reinsurance, is reportedly considering whether to surrender its licence as it feels regulations implemented by the Insurance Regulatory and Development Authority of India (IRDAI) hinder the growth and development of new reinsurers, according to reports from the region.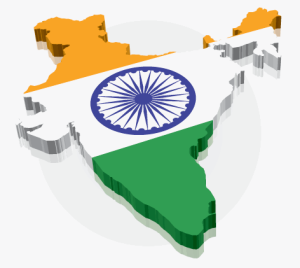 Reports from India, citing a discussion between industry executives and leaders and private Indian news agency, Indo-Asian News Service (IANS), claims the reinsurer is ready to surrender its licence in response to detrimental reinsurance regulations.
Sudhir Valia, a promoter of the listed Fortune Financial Services (India) Limited (FFSIL), which in turn promotes ITI Reinsurance, reportedly said; "We are willing to surrender our licence if the division of obligatory cession continues to be skewed and other regulations are not suitably changed."
Part of the regulation states that primary players are allowed to insure with a domestic reinsurance company that's credit rating shows financial stability for the past three years, however, this isn't always possible for new companies.
R. Raghavan, ITI Reinsurance's Chief Operating Officer (COO), explained to the IANS; "How can a new company like ours have credit rating for three years."
An opinion supported by D. Varadarajan, a Supreme Court advocate with a specialist in company, competition, and insurance laws, who told the IANS; "The regulation is not only illogical but also anti-competitive. The primary objective of the regulator is to develop the insurance market in India in an organised manner. But its reinsurance regulation is contrary to that objective."
For Indian reinsurance companies the main source of business is from obligatory cessions, which currently stands at 5%, and the remaining 95% market business. As the marketplace opened its doors to foreign reinsurers the IRDAI sought to limit the extent that reinsurance premiums would go overseas, by demanding obligatory cessions of then 30% to domestic reinsurer GIC Re, which at the time was the only domestic Indian reinsurer.
However, the obligatory cession rate has dropped from 30% to 5%, and ITI Reinsurance has also joined the marketplace, which should promote healthy competition, although executives feel the dominance of GIC in recent times is unfair for the development of ITI Reinsurance.
"Hence there is a need for the central government/IRDAI to reserve a portion of that in favour of domestic new reinsurers," added Valia.
Raghavan, said; "Unless a nurturing policy for new entrants is implemented for obligatory cessions, building up of domestic reinsurance capacity will continue to be a mirage that it has been for last 17 years or so."