With returns across the reinsurance industry slipping below the cost of capital, there is little room left for rates to decline from their current level, according to analysts at Peel Hunt.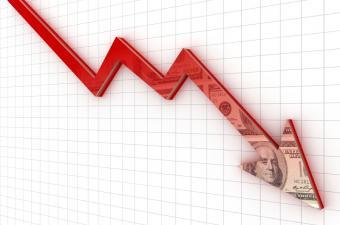 Peel Hunt noted that reinsurance rates are still at the bottom of the recent pricing cycle, and will only improve following a change in the supply/demand imbalance of capital or a more rational approach from market players.
A report from the firm suggested that the recent January renewals were slightly below budget due to strong competition from the European reinsurance giants (Munich Re, Swiss Re etc.) and a lack of recent catastrophe activity in Europe.
However, underwriters argue that the market has become more bifurcated and showed an encouraging disciple at the 1/1 renewals, with rates on loss-affected accounts in the U.S rising +5% to +20% following a second year of major catastrophe losses, and loss-free business renewing flat.
Peel Hunt expects rates to increase at Japan's 1 April renewals due to the impact of Typhoon Jebi and earthquake losses in 2018.
The Florida renewals remain more uncertain as analysts consider business in the region to already be adequately priced, although they recognised that loss creep from Hurricane Irma in 2017 should support some increases.
Peel Hunt explained that any potential improvements in reinsurance rates will largely depend on the extent to which the retrocession market firms, as well as the pricing behaviour of alternative capital providers.
So far, underwriters have confirmed that there has been less allocation of alternative capacity to the retro market, with some suggesting that the lower layer retro risks are now being retained by the reinsurance sector due to a supply crunch.
The pool of alternative capital is therefore not growing, which is helping to stabilise rates, while the excess of capacity in the reinsurance sector also appears to be shrinking.
Peel Hunt's comments support recent analysis by Goldman Sachs and Guy Carpenter, among others, who have suggested that reinsurance pricing will improve at the April and June/July renewals.
It also contrasts to some extent with a recent report by Aon, which claimed that global reinsurance capital had remained resilient despite two consecutive years of major catastrophe losses.