John Neal, the Chief Executive Officer (CEO) of Lloyd's of London has outlined a number of potential ideas for building a more efficient and successful insurance and reinsurance marketplace.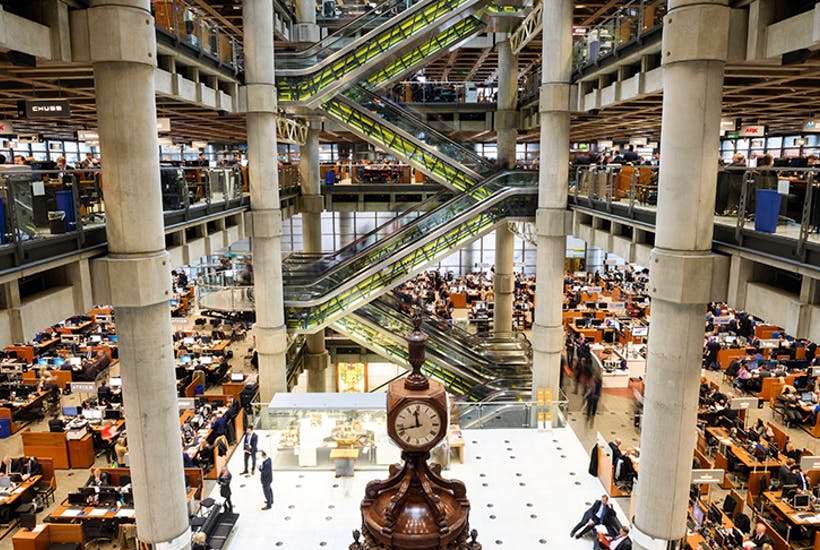 In an ever-changing and rapidly advancing world, underpinned by technological advances and increased interconnectedness, the Lloyd's market is striving for increased efficiency.
The Lloyd's market announced today a £1 billion loss for 2018, with management noting that while green shoots of improvement are evident, more work needs to be done.
CEO Neal outlined the future at Lloyd's, which sets out three main goals.
"To offer customers better solutions in terms of the breadth of cover, the capacity available from the Lloyd's market, and the quality of protection we offer.
"To simplify the process of accessing products and services at Lloyd's. And to reduce the overall cost of risk solutions committed in the Lloyd's marketplace," said Neal.
As insurance and reinsurance hubs have emerged in other parts of the world, the cost of doing business at Lloyd's has become an increasingly pressing issue. Neal outlined a number of potential ideas for building the future at Lloyd's, designed to benefit all market participants wherever they are in the value chain, "by increasing competition and driving efficiency and improving experimentation."
The six potential ideas include: A risk exchange through which standardised risks, with the help of brokers, can be placed in minutes at a fraction of today's cost; a culture, process and structure that supercharges innovation in response to customer needs; a structure that means capital can simply and efficiently access a diverse set of insurance risks on the Lloyd's platform; an automated claims process so efficient it pays policyholders before they realise they've experienced a loss; a fast-track system for new syndicates to bring new products and new businesses into the marketplace; and, an ecosystem of products and services that all market participants have access to and which helps them to create outstanding customer service.
Ultimately, explained Neal, Lloyd's aims to lower the cost for customers while making it easier and faster to cover risks, while at the same time identifying new ways of covering risks. By supercharging innovation across the marketplace, Neal believes coverage for customers can increase, including their hardest-to-place risks, creating a much more efficient and successful marketplace.
Supporting the future at Lloyd's set out by its CEO, is the work the market has undertaken surrounding poorly performing business. For 2019, almost £3 billion of poorly performing business was removed from the market, and Lloyd's expects progress here to result in performance improvement across the market in 2019 and 2020.
"We have a series of activities underway aimed at improving the Corporation's systems, processes and technology, and the way we go about our day jobs, to ensure we are supporting the market in an effective and efficient way. In that regard I want to thank all of our employees for their commitment and hard work as we invest in setting ourselves up for success," said Neal.
Lloyd's has called on market participants to provide feedback on the development at Lloyd's, and plans to release the future at Lloyd's prospectus on May 1st, 2019, with a view at implementing the strategy from 2020.
"In 2019 and beyond, the market and Corporation will work together to understand, design and build our collective vision for the future and I am honoured and excited to be part of it," said Neal.