Maiden Holdings Ltd. has appointed Lawrence F. Metz, current Executive Vice President, General Counsel and Secretary at Maiden, as its new President and Chief Executive Officer (CEO), succeeding Art Raschbaum who is retiring in September for personal reasons.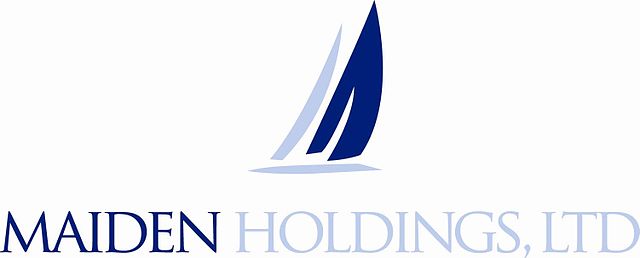 Additionally, Maiden named Patrick J. Haveron, current President of Maiden Reinsurance Ltd. (Maiden Bermuda), as its new Chief Financial Officer (CFO) and Chief Operating Officer (COO). He will also retain his position as President of Maiden Bermuda.
Haveron succeeds outgoing CFO Karen Schmitt, who has announced her retirement but will remain with the company as Executive Vice President until March 1, 2019.
Metz has been a senior leader at Maiden since he was appointed as Senior Vice President, General Counsel and Secretary in 2009, and has also been responsible for overseeing much of the company's operating infrastructure in his role as President of Maiden Global Servicing Company.
He also serves as the Chair of the Legal Subcommittee of the Legal and Government Affairs Committee of the Property Casualty Insurers Association of America, and is on the Board of Advisors of the RAND Center for Corporate Ethics and Governance.
Haveron has served as Executive Vice President of Maiden Holdings since 2010 and as President of Maiden Bermuda since February 2014. He previously served as President of Maiden Global Servicing Company after joining Maiden in 2009.
He has over 30 years of insurance and reinsurance industry experience and has served as a CEO, CFO, and COO of both public and private companies in the past.
Barry D. Zyskind, Chairman of the Board of Directors, commented on the new appointments: "We are excited to have Larry and Pat, two long time leaders at Maiden, to step in to their new roles.
"During our strategic review, the Board recognized some very valuable business in our Diversified platform. We will be focusing on those niches in the future, which along with cutting expenses, will bring the Company back to acceptable levels of profitability. We are confident in our new executive management team to execute this plan."
He added: "We appreciate the many contributions that Art has made to Maiden over the years. He has demonstrated strong leadership and business acumen since joining Maiden in 2008. I want to recognize his significant contributions to Maiden and thank him for his many years of service.
"We are also appreciative of the contributions that Karen has made to our organization over many years and sincerely thank her for agreeing to stay on to assist with the transition."