Reinsurance giant Munich Re has invested $250 million in Next Insurance, an online insurance platform designed for small to medium sized businesses.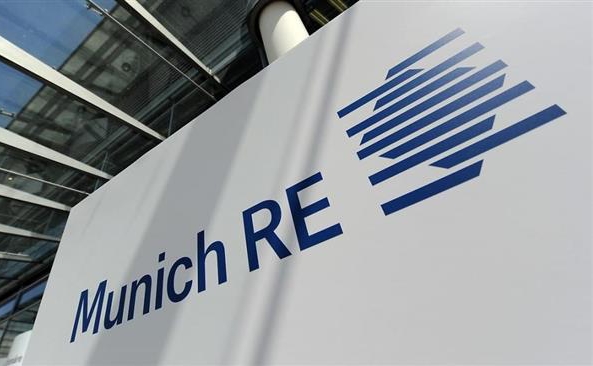 The German reinsurer was the sole investor in Next Insurance's Series C funding round, which valued the small-business insurance start-up at more than $1 billion.
Based in Palo, Alto, California, Next Insurance offers tailored, digital solutions to SMEs in the US market.
Munich Re previously participated in both the Series A and B funding rounds of the company, which raised $29 million and $83 million, respectively.
Digital Partners, a Munich Re business unit, has also worked closely with Next Insurance since it was founded in 2016, supplying services and assuming risk.
With the newly acquired shares, Munich Re's overall holding in the start-up has grown to 27.5%.
"Next's data- and technology-driven business model offers outstanding growth opportunities, which we will harness together," said Joachim Wenning, Chairman of the Board of Management at Munich Re.
"Next Insurance will benefit from our expertise in primary insurance and reinsurance," he explained. "This investment emphasises Munich Re's commitment to be the leading provider of digital insurance solutions."
"It also helps Munich Re expand its footprint in the promising insurance market for small and medium-sized commercial customers in the United States," Wenning added. "We are confident that building on our proven collaboration will benefit both Munich Re and Next Insurance."
Guy Goldstein, Co-Founder and CEO of Next Insurance, also commented: "We have been working with Munich Re since the beginning, and they have been a great partner in helping us grow and develop our business."
"We launched Next Insurance in order to transform the small business insurance industry and this new investment will continue to help us grow our team, develop our technology, deliver phenomenal service and accelerate customer growth. We are excited about the future of insurance and are proud to be, together with Munich Re, drivers of industry change."
Other companies to invest in Next Insurance include Redpoint Ventures, Nationwide, Markel, American Express Ventures, Ribbit Capital, TLV Partners, SGVC, and Zeev Ventures.