Independent insurance and reinsurance broker RFIB Group Limited (RFIB) has expanded its footprint in Asia with the opening of an office and operations in Singapore.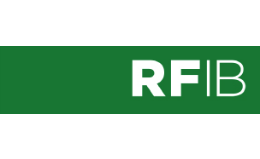 In announcing the launch of RFIB (Singapore) Pte Ltd, the company said that its new base will serve as a hub for the continued development of the broker's presence across the Asia region.
RFIB already has a team focusing on cargo and marine lines in the region, so having the Singapore operation will mean the broker can produce business for the local as well as international markets.
Richard Johnston, MD International Operations, commented on the announcement; "Asia represents a key growth area for RFIB and our new office in Singapore will be central to our continued expansion in the region. RFIB Group's expertise in Marine and other specialty reinsurance classes will be core to our proposition in the region. We will also develop opportunities with other local businesses who share our client-focused philosophy."
Dennis Mahoney, CEO, RFIB, added; "Our growth strategy is to expand our presence in those geographies where we can add value to clients. We do not want to be just another (re)insurance broker in a saturated market. We are committed to offering our services in specialist areas which increasingly demand expertise and market understanding. Our new Singapore business is a practical example of this philosophy. We have a clear and ambitious strategy for our new offering and I am certain that RFIB's business will quickly differentiate itself in the Asian market."