Global ratings agency, Standard & Poor's (S&P), has announced that it's revised its outlook for the Lloyd's of London marketplace to negative from stable, in light of losses experienced from recent hurricanes.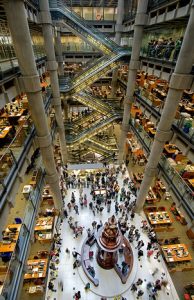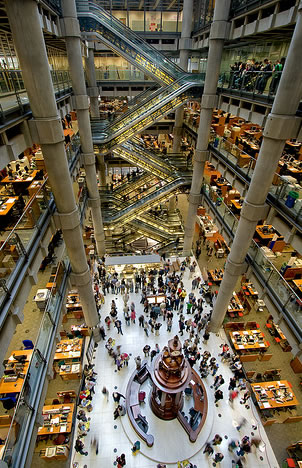 Alongside revising its outlook for the Lloyd's market to negative, S&P has also affirmed its 'A+' insurer financial strength and long-term counterparty credit ratings on Lloyd's.
The specialist Lloyd's of London insurance and reinsurance marketplace announced expected losses of $4.5 billion from the impacts of hurricanes Harvey and Irma recently, and with expected losses from hurricane Maria still to be announced and the possibility of more losses in the final months of the year, S&P has decided to give the market a negative outlook.
"These losses are significant relative to peers and Lloyd's annual earnings, and emphasise the market's exposure to catastrophe risk," said S&P.
In response to increased catastrophe exposure and premium growth, S&P notes it already viewed deterioration in the Lloyd's capitalisation within its model, and with expense and attritional loss ratios staying high in the first-half of the year and the reduced positive impact of reserves, recent events have really had an impact on Lloyd's.
The global reinsurance market remains challenging, and Lloyd's profits were already down in the first-half of 2017 when compared with the previous year. The additional impacts of recent catastrophe events on an already stressed market is clearly having an impact on the sector, Lloyd's included.
"The negative outlook reflects our expectation that the market will produce a combined (loss and expense) ratio of about 95% in 2018-2019. We envisage a modest revival in rates and assume normalized catastrophe losses.
"We could revise our outlook to stable if the market manages to remain attractive to its members and restores its capital position to the 'AAA' level in our model through strong earnings in 2018-2019," said S&P.
S&P underlines that Lloyd's management will need its members to deploy more capital into market operations, adding that increased rates at the January renewals, as a result of the hurricanes and subsequent market dislocation, could also help Lloyd's perform better in 2018, while supporting the raising of more capital.
The rating agency is confident Lloyd's will be able to restore its capitalisation in the S&P model to the 'AAA' level, but notes that a number of uncertainties remain, hence the negative outlook.
"The uncertainties include: further major losses, weaker-than-anticipated rate recovery, or members choosing to take advantage of rate revivals outside of their Lloyd's platforms," said S&P.