Data analytics company GlobalData and ABI statistics have reported that UK brokers continue to dominate commercial re/insurance distribution, and grew to an estimated footprint of £1.33 billion over 2017 thanks to the prevalence of digital channels like price comparison websites.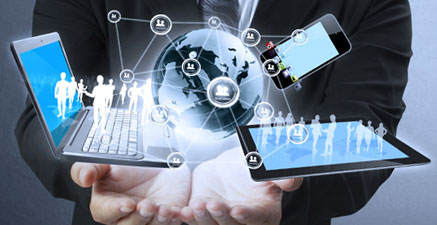 Despite the dominance of brokers in the UK market, 2016 marked the first time in years that their influence grew, reflecting the waning status of traditional brokers.
Whilst larger companies rely almost exclusively on brokers for advice and management, GlobalData found that small to medium-sized enterprises (SMEs) often seek less complicated and time-consuming policies, explaining the rise in online insurance and price comparison websites.
Ben Carey-Evans, Financial Analyst at GlobalData, explained: "The broker channel had been steadily declining up to 2016, but the emergence of the digital channel in commercial insurance has reversed this.
"Price comparison sites, which are classed as brokers as they refer customers onto insurers, have established a foothold in the SME market, and innovative, modern brokers, such as Simply Business, have also taken shares from more traditional brokers."
GlobalData found that, over 2017, the size of the UK SME market declined, while the non-SME space grew, which increased brokers' market share at the expense of the direct channel, as brokers tend to dominate the non-SME re/insurance market.
Price comparison websites now hold 14.6% of the overall SME market, up from 9.6% in 2017, according to GlobalData's 2017 UK SME Insurance Survey.
Carey-Evans added: "A lot of the policies aimed at sole traders and micro SMEs are very similar to personal lines products, such as motor and tool cover for tradesmen, meaning that the crossover from personal lines – where price comparison sites have had great success – is natural for the customer and insurer."