US risk management and insurance brokerage Cobbs Allen has announced the formation of CAC Specialty, a platform which will combine the capabilities of an investment bank and an insurance broker.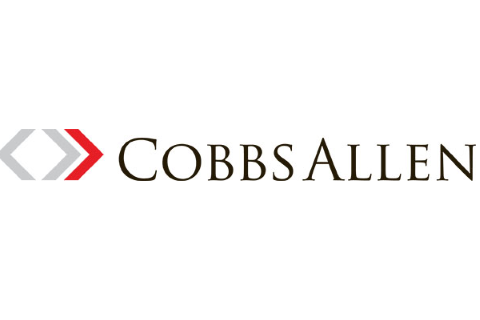 Cobbs says this new specialty insurance brokerage and investment banking platform will work as a response to the long-term convergence of insurance and capital markets by merging structured finance solutions with insurance broking capabilities.
CAC Specialty will have offices in Atlanta, Chicago, Denver, San Francisco and New York.
Paul Sparks, who has more than 25 years of experience as the founder and head of the financial services division of McGriff, Seibels & Williams, will serve as Executive Chairman of CAC.
David Payne, who was previously the Chief Revenue Officer of JLT, will serve as CAC's Chief Revenue Officer.
Jack Leventhal, Senior Managing Director and Executive Officer at Teneo Capital, will lead the investment banking business, and Bruce Denson Jr., President of Cobbs Allen, will also serve as President of CAC.
"The current consolidation in the insurance brokerage marketplace has created a need for an independent platform with scalability and the ability to move quickly and nimbly to serve the increasingly complex needs of corporate and private equity clients," Sparks explained.
"CAC Specialty's capabilities, talent and ownership structure provide a needed industry paradigm shift."
"We will deliver a unique suite of products and services that will help clients significantly reduce costs, increase capital efficiency and facilitate the execution of strategic priorities."
Leventhal and his team are part of Teneo's Capital Advisory business, which is to maintain a strategic relationship with the firm.
"I am excited to be part of a platform that has aligned its business to its clients and its employees," Payne added.
"Our ability to bring end-to-end risk transfer solutions will drive meaningful benefits for our stakeholders. The risk market is changing rapidly and the CAC Specialty platform will lead from the front in providing creative solutions to solve complicated risk issues. The future is very exciting."
CAC Specialty will be majority employee-owned with a commitment to independence.
"Our experience at Cobbs Allen has taught us that employees invested in the long-term value of their own company produce the longest-term value for our clients," commented Denson.
"We couldn't be prouder to be part of such a watershed moment in our industry. I look forward to working with the leadership of CAC Specialty and many more talented individuals who want to create value every day for their clients."
Darren Sonderman has been appointed Executive Vice President and Head of the Atlanta office; John Tanner joins as Chief Legal Officer; Jason Horwitz joins as Executive Vice President of Special Situations Group; Andy Lennox joins as Senior Vice President of Complex Casualty.
David McMahan, Adam Lantrip, Brian Hood, Jacalyn Kroupa, Jennifer Schaeffer, Rik Goyton, Gavin Shiels, Greg McCollister and Billy Kroupa join as Senior Vice Presidents.
Vince Mutolo as Senior Managing Director and Michelle Lam as Senior Vice President join the investment banking business.
Sasson Posner and Chris Jacks join from Cobbs Allen as consultants in the Structured Solutions Practice.
More cities and leadership appointments are expected to be announced in the coming weeks.