Competition in the United Arab Emirates (UAE) re/insurance marketplace has "intensified and gained momentum in 2018," according to Orient Insurance P.J.S.C.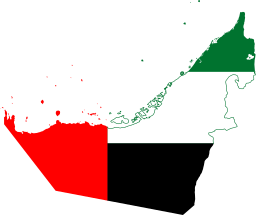 In the company's annual results report, Orient's Board of Directors pointed to a substantial drop in motor and medical rates across the market, as well as a "serious hit back" in property that has seen rates fall by nearly 40%.
"The other classes of business are no better," the Board added. "Everyone is fighting hard to retain and improve their market share."
The increasingly competitive environment is expected to impact profitability in 2019 and has already resulted in the departure of some leading reinsurers from the market, Orient noted.
"A few entities in DIFC have closed down their operations due to low business volume and uneconomical rates," the company reported.
"Some regional reinsurers have also closed down for the same reason," it continued. "Sadly, some other regional reinsurers are having difficulties and some have been downgraded by the rating agencies or they have lost their rating."
Despite these factors, it is expected that the UAE insurance market will generally show better technical results in 2018 due to the carry forward of unearned premium reserves from 2017.
Regulatory intervention lifted motor rates, while the introduction of a mandatory health scheme by the Dubai Health Authority contributed to strong market performance in 2017.
Orient managed to renew its reinsurance treaties with better terms this year while continuing with the same panel of reinsurers.
"We hope that the industry results will improve in order to attract more international reinsurers to the market," the company stated.
"The current panel of reinsurers used by some companies is truly worrying," it cautioned. "It is expected that the intervention of the regulator to release and implement the reinsurers minimum rating requirement will help to improve the market performance through higher rates demanded by top quality reinsurers."