RiskGenius, an insurtech firm that applies machine learning software to insurance policies, has announced the completion of a Series B financing round, which was led by Hudson Structured Capital Management Ltd. (HSCM Bermuda).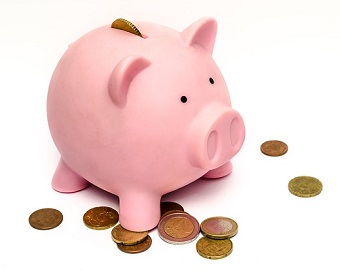 The insurtech also expanded its partnerships with Everest Insurance, FM Global and Liberty Mutual, and appointed Sean Mollet as Chief Technology Officer (CTO).
The financing round, which originated from a customer referral, also included participation from RiskGenius' existing investors as well as new investors, Hearst Ventures and FM Global.
Proceeds from the round will finance further improvements to RiskGenius' software platform for commercial insurance carriers and brokers, as well as supporting marketing and sales.
The insurtech's newest client, Liberty Mutual, will be initially utilising the company's software to enable data collection and analytics across hundreds of commercial insurance policies.
"eIQ™ – the dedicated Everest Insurance® innovation team, is among the most forward-thinking innovators in the industry. We appreciate their referral to HSCM Bermuda, as well as their continued collaboration in testing and enhancing our software," said RiskGenius CEO Chris Cheatham.
"FM Global also inquired about investment opportunities after testing our software," he explained. "Just like our previous round with QBE Insurance, our growth and investment opportunities are being created by our insurance customers."
Andrew Sagon, Vice President at HSCM Bermuda, also commented: "We are excited to partner with RiskGenius and help the company deliver on its value proposition of improving coverage accuracy and increasing underwriting efficiency for insurance clients."
"We believe the company is uniquely positioned to drive standardization of insurance policy language across the industry," he added.
RiskGenius also announced the appointment of Sean Mollet as CTO. Most recently, Mollet served as head of software at APR, an automotive performance company, which was acquired by Driven Performance Brands in 2017.
Mollet will be tasked with leading the RiskGenius software and data science teams, which are expected to double in size by the end of the year.
Cheatham continued: "As a software-based business, Sean's role as chief technology officer is critical to our success.
WWe are excited to welcome him to the RiskGenius team and expect that his prior experience in enterprise architecture and building world-beating hardware and software teams for multiple successful technology companies will play a crucial role in the continued growth and expansion of RiskGenius."