The insurance and reinsurance market is not looking at a "one year and done" rate increase situation, as a number of factors suggest there could be more to come, according to AXA XL CEO Greg Hendrick.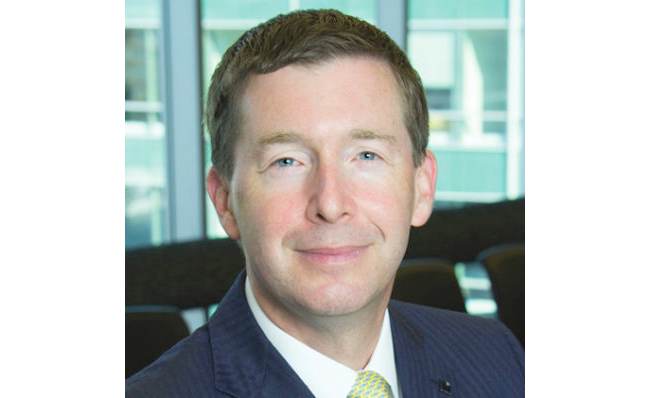 Hendrick believes that while we haven't seen the kind of capital erosion required to turn this straight into a hard market, the fact profitability has sunk so low for insurers and reinsurers, while there is evidence that certain lines are underpriced, all suggests that while companies face a hard time making attractive results, some upwards pressure on rates will persist.
Speaking during a recent earnings conference call, Hendrick explained why he feels rates have plenty of reasons to continue firming.
He explained, "Pricing is heading in the right direction. If you went purely for the pricing component of this conversation, you would say a few more points and we'd be going into a hard market pricing environment.
"But to me, the hard market really happens when you're dictating terms and conditions, when you're making wholesale changes to the way the business is sold. We're not there yet."
He sees some of the rate movements as an industry-wide realisation that rates have been too low and so the repricing has been wholesale and more likely to be sustained in those classes as well. But it's not yet the market-wide firming that many would like to see.
Hendrick continued, "We're doing things in certain classes that need to happen because as an industry, the results have been challenging. But we're not in that space yet of being able to say that at all in a measurable fashion.
"What would have to happen? It could be a continued drag on poor, under expectation, under hurdle-rate returns. But more likely, classically, it's been some kind of capital event that causes that to happen.
"I haven't seen a turn like this in 30 years of doing this. Hard without any capital destruction, effectively. So I think some more tough years of results will keep the momentum going, that's why I'm pretty positive about it."
Hendrick explained during the call that longer-tailed lines are continuing to feel the pain of lower yields on the investments side of the business, making it a challenge to remain profitable in those lines.
Alongside this, poor results in many lines of business and elevated losses in areas such as man-made events, are also exacerbating the situation for large re/insurers such as AXA itself.
"There's a realization that, while we haven't destroyed industry capital, we have put pressure on earnings and results. That is a very common theme," Hendrick said.
"Brokers and clients are now accepting of the fact that the price of risk has gone up, that it needs to pay more."
These factors have driven an understanding that the cost of risk has increased and people want to be compensated for that, which has driven greater industry resolve on pricing across more sides of the market as well.
"This is not a one year and done rate increase, certainly not for long-tail lines of business," Hendrick said.