Global reinsurer SCOR has launched its new 'Quantum Leap' strategy, a two-and-a-half year plan which emphasises the integration of technology, as the company looks to create the "reinsurance company of tomorrow."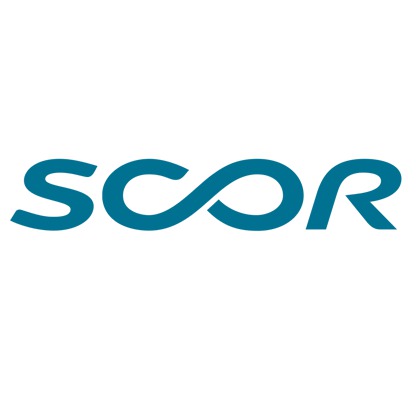 This new strategy is SCOR's seventh since 2002, and follows the 'Vision in Action' plan implemented in 2016.
Over the period of 'Vision in Action', which concluded in the first half of this year, SCOR Global Investments recorded an average return on invested assets of 3.1%, which was in the upper end of its initial 2.5% – 3.2% range.
Total investments hit €27.5 billion in the period, while total invested assets reached €19.5 billion and funds withheld totalled €8 billion.
Despite industry headwinds during the period, SCOR stated that it had successfully delivered on the targets of "Vision in Action" on a normalised basis.
Now, SCOR has laid out a growth target of around 4% to 7% per year, and has set equally weighted profitability and solvency targets that it sees as ambitious in the current financial and economic environment:
SCOR is also eyeing a high return on equity above 800 basis points over the five-year risk-free rates over the cycle, and an optimal solvency ratio in the 185%-220% range.
'Quantum Leap' also aims to increase the SCOR's efficiency and unlock value while transitioning towards IFRS 17, a more economic-based accounting framework than IFRS 4.
"In this increasingly stochastic and complex environment, the future of the reinsurance industry depends upon embracing new technologies and the ability to manage and analyze data," explained Denis Kessler, Chairman & Chief Executive Officer of SCOR.
Over the course of this new strategy, SCOR intends to leverage the potential of new technologies such as artificial intelligence, robotics, blockchain, big data, multi-cloud and satellite imagery.
The reinsurer believes that by embedding these new technologies into its value chain it will be better positioned to expand its product and services offering whilst increasing efficiency.
"With the "Quantum Leap" plan, SCOR is committing to a profound transformation to create the reinsurance company of the future, fully adapted to this new ecosystem," Kessler added.
SCOR notes that all areas of the company are involved, from underwriting to asset management and from risk analysis to claims settlement.
The company also expects to invest €250 million in the implementation of 'Quantum Leap', focusing on three main pillars.
The first pillar will see SCOR bring more innovative reinsurance solutions to each key step of the reinsurance process by providing new products and value-added services, a seamless digital customer experience, improved underwriting and analytics, and robotic process automation for claims processing.
The second will see an expansion of profitable new business opportunities. SCOR Global P&C will look to develop new products and value-added services to help close insurance protection gaps.
Lastly, SCOR will focus on strengthening digital capabilities around key clusters including scalability; increased agility and better integration of innovations; and a focus on robotics e-business multi-cloud, big data and artificial intelligence.
"Over the course of the plan, SCOR will continue its dynamic combination of growth, profitability and solvency, to create value for all its stakeholders," Kessler concluded.
"SCOR is pursuing its growth while staying true to the fundamental principles that have shaped its success, while making greater use of new technologies, to accelerate the creation of long-term economic value."