Re/insurance holding company W. R. Berkley Corporation has announced a series of senior appointments, including the addition of Philip S. Welt as Executive Vice President and general counsel.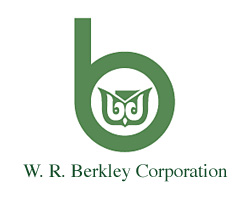 Welt joined W. R. Berkley in 2004 as a Vice President and senior counsel and was named Exec VP with oversight responsibility for certain of the firm's operating units in 2011.
Prior to joining the company, he was an assistant general counsel – mergers and acquisitions at a major global insurer and a corporate associate with the New York law offices of Davis Polk & Wardwell.
Meanwhile, Joseph L. Sullivan and Michael J. Maloney have each been appointed as Executive Vice Presidents with oversight responsibility for certain of the company's operating units.
Sullivan most recently served as President of Berkley Re America, an office he held since the company combined its U.S broker market facultative and treaty reinsurance units in 2015.
He has nearly 25 years of experience in property and casualty re/insurance, with an emphasis on the casualty market.
Maloney joins the company from Chubb where he most recently served as Executive Vice President and Chief Underwriting Officer for North American financial lines, including all major professional liability and management liability coverages.
"We are proud of both the strength and depth of our management team. Phil and Joe have both been key contributors to the long-term success of our enterprise," said W. Robert Berkley, Jr., President and Chief Executive Officer of W. R. Berkley Corporation.
"We expect that these changes in each of their responsibilities will allow us to take full advantage of their individual skill sets within their areas of expertise, and allow them to have an even greater impact on the Company's future."
"We are also extremely pleased to welcome Mike to Berkley. His extensive underwriting background will be very complementary to our team. Lastly, we remain committed to disciplined and profitable participation in the global reinsurance market and have a unique opportunity to appoint an outstanding individual to lead our U.S. broker market unit at a time when the casualty reinsurance market is showing early signs of potential improvement."
"Together, Joe and Rob will provide leadership continuity during the search for and transition to a new president of Berkley Re America," added Berkley.