Analysts at KBW expect average June 1st catastrophe reinsurance rate increases in the mid-teens, but warns that Florida cat rates remain far below previous peaks.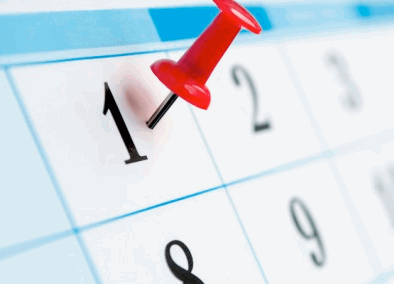 Anticipation of average rate increases in the mid-teens at the upcoming mid-year renewals follows analysts' meetings with Bermudian insurers, reinsurers and brokers. KBW notes that expectations are modestly above pricing expectations heading into discussions, but warns that pressure still remains.
Intense competition and an abundance of capital meant that rates failed to improve either meaningfully or sustainably following a period of elevated catastrophe losses. KBW notes that current increases are on the back of June 2018's very modest increase, which came after six consecutive years of rate decreases.
"Current Florida pricing is probably at 2015-2016 levels – still significantly below 2006's post-Katrina peaks, with still-limited participation amongst the reinsurers of last resort (i.e., Berkshire, D.E. Shaw, and Chubb)," say analysts.
Following meetings with Bermudian market players, analysts note that year-on-year increases were "very widely dispersed," with rate improvements varying as a result of loss experience, geographic exposure, and also the time at which companies came to market.
In a reverse of last year's trend, KBW says the large majority of companies it met with expected a handful of Floridians to not complete their reinsurance programs prior to June 1st.
"This year's overall improved discipline was consistently ascribed to a relatively small number of leading Florida reinsurers (including RNR, RE, Nephila, and AIG's Validus/AlphaCat) drawing – and sticking by – a firm line in the sand, and very limited 'new' capacity entering the market, as neither new (or reloaded) ILS capacity nor European reinsurers (which are generally underweight Florida risk) are pursuing significant market share gains," say analysts.
Florida Governor Ron DeSantis recently approved proposed reforms to assignment of benefits (AOB) practices in the state, an effort to stabilise the recent explosion in AOB litigation and provide policyholders with the tools to protect themselves against predatory vendors.
Analysts note that no one it met during its Bermuda trip sees Florida's AOB litigation as more than a "marginal factor" that might modestly hinder rate increases at the mid-year renewals.
Looking forward, and company executives anticipate at least one full-year of sustained rate increases, which suggests higher reinsurance rates at mid-year 2019 and the important Jan 1st 2020 renewals. Analyst state that current increases are insufficient to attract a significant amount of new capital.