The Lloyd's market reforms supported an initial turnaround in underwriting results and represented a "solid first step" in returning the market to profitability, according to analysts at Keefe, Bruyette & Woods (KBW), although more remains to be done.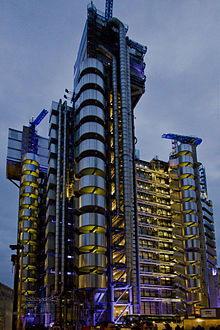 Lloyd's return improved by 50% year-on-year in 2018, although the market still generated an aggregated loss of £1 billion, driven by a volatile investment environment and a costly year for natural catastrophes.
KBW said that the improvement reflected pricing momentum and top-down capacity management, with the Lloyd's Franchise Board clamping down on consistently underperforming business last year.
"We remain optimistic that a combination of improving pricing, strict oversight of underperforming business lines, and an increasing expense focus will drive continued underlying improvement in 2019," analysts stated.
Similarly, Canaccord Genuity recognised the improvement in Lloyd's results, but said that structural change "over and above expense initiatives already underway" would be required to bring the market back to a sustainable performance.
Lloyd's full-year 2018 combined ratio (excluding catastrophes and reserve development) ratio improved from 98.4% to 96.8% last year, but analysts said it should be targeting a minimum ratio of 90% to be making profit in a normal cat year.
Canaccord Genuity also expressed support for the next stage of market transformation recently outlined by Lloyd's CEO John Neal, which includes accelerating cost control/reduction, simplifying access to Lloyd's, and improving the offering.
"It's a bold plan, and a big ask, but we sense a greater level of determination (and market support) to deliver," the firm stated. "In truth, Lloyd's has to get this right but, if it does, this will be very positive for the market."
Peel Hunt estimated that the 2018 normalised combined operating ratio for the Lloyd's market was 102%, suggesting that the market will remain structurally unprofitable unless underwriting discipline improves further or the cost of doing business at Lloyd's declines.
"We estimate recent performance actions together with rate improvements could improve the normalised CoR to 97% in 2019/20, but structural reforms may be necessary to bring sustainable margins back to 2011 levels (94-95% CoR)," it stated.
Peel Hunt also acknowledged the positive effect that the Lloyd's performance measures had on capacity and rates in 2018, but believes there will now be a "greater sense of urgency" to push through the reforms following another year of losses.
Performance Management Director Jon Hancock said recently that the performance review process at Lloyd's is to maintain the same rigour in 2019 in order to build on the progress achieved last year, although its focus will shift towards encouraging growth and best practice