With fewer incumbents left to purchase at the top end of the London insurance space, M&A activity is expected to be dominated by the smaller end of the marketplace, according to Stephen Skeels, Partner and National Head of Valuations at Mazars, the global audit, accounting and consulting group.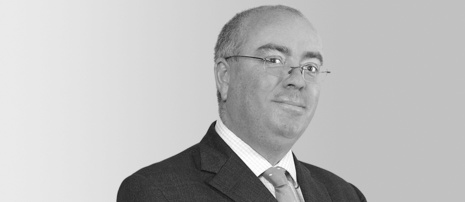 Mazars has a focus on the insurance space, and, at a time of widespread disruption and change in places like Lloyd's of London, but also more broadly across global insurance and reinsurance markets, Reinsurance News spoke with Skeels, a Partner at Mazars and National Head of Valuations.
Global merger and acquisition (M&A) activity has been fairly high in recent times across the space, and has included some extremely large deals such as AXA acquiring XL, and brokerage Marsh acquiring rival JLT, to name just a couple.
More locally, activity in the UK insurance space has also been elevated, and while any deals in the remainder of the year are likely to feature more of the smaller players, deal volume is expected to remain at a high level.
"I think it will be an active end to the year," said Skeels. "At the top-end of the market I suppose we are beginning to see fewer and fewer incumbents left to buy, and, in the middle market I'm not quite sure what is left. But at the much smaller end of the market, I think there is going to be a continually high turnover of deals."
For companies of all shapes and sizes and from across all industries, the reasons to embark on some form of M&A varies greatly. In the London insurance space, Skeels explained that currently, market share is one of the main drivers of M&A activity as firms are often committed to being a leader in order to secure and retain both capital and talent.
"Also, I think location and particularly in regards to Brexit, is also a potential driver at the moment. Such that to have a European business you need to have the licenses to be able to operate.
"At the same time, private equity is a big investor in insurance at the moment, and it is probably the case that they have more money than they can profitably invest. This can lead to higher prices as capital chases deals" said Skeels.
"The danger of overpaying is that you can easily get to a point where value is destroyed.
"In particular," he continued, "and especially in the insurance space where a significant amount of value lies in the people who walk out of the door each night, you have to be careful in structuring the deal so that the value doesn't leave and you are left with a diminished asset.
"We see this a lot. It's not so much of an issue when you're buying a book of business, but when you're buying relationships, and so in the broking space in particular, it becomes more of an issue."
As companies continue to fight for market share and the rise of technology fuels additional market disruption, it will be interesting to see just how active the M&A space is in both London and the broader re/insurance industry through the remainder of 2019 and into 2020.
As noted by Skeels, at the high end of the market the number of available players to purchase is low and deal complexity is often greater and more challenging, suggesting that most deals are likely to feature smaller companies at the lower end of the table.