More than one-third of FTSE 100 companies with defined benefit (DB) pension schemes have taken steps to remove longevity risk via bulk annuities and longevity swap transactions, reports global insurance and reinsurance broker, Aon.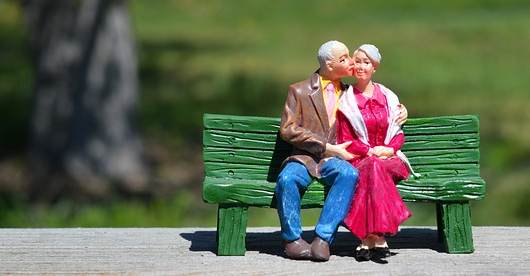 To date, £70 billion of completed longevity risk transactions by FTSE 100 firms have taken place, with 32 of the 100 companies having now taken proactive steps to de-risk their pension schemes.
Aon notes that in the majority of instances, firms have de-risked through either a buy-in or a pensioner longevity swap, although a growing number of FTSE 100 companies have selected a buy-out, which removes all risk to secure benefits.
This includes the likes of Rolls Royce, which entered into a partial buy-in to buyout bulk annuity transaction with Legal & General, and Rentokil Initial, which agreed to a £1.5 billion pension buy-in deal with Pension Insurance Corporation (PIC), in anticipation of a full buy-out of the scheme in 2020.
John Baines, a Partner in Aon's Risk Settlement Group, commented: "The risk settlement markets have grown significantly in recent years, but an important fact that is often overshadowed is that the UK's largest companies are at the forefront of this surge. Reaching £70 billion of risk transfer is a significant landmark and is indicative of the increasing attention that pensions risks are getting at the most high-profile UK businesses. Insurance solutions send a very clear message to analysts and shareholders that management are proactively addressing the issue of pension risk.
"Indeed, following some of the recent buy-out transactions, the participating companies have seen an increase in share price. The pension risk settlement market has generally seen gradual but significant growth, but with this backdrop we believe the number of pension risk settlement transactions will accelerate as they climb the agenda of FTSE100 companies and become seen as a reliable way to remove risk and secure pensioner benefits."
Aon said earlier this year that the UK bulk annuity market could exceed £35 billion in 2019 and possibly surpass the £40 billion mark. The broker explained at the time that increasingly, schemes are improving their funding levels while at the same time, insurers are providing exceptional pricing.
In the first half of 2019 alone, Legal & General has said that it's completed more than £6.6 billion of bulk annuity transactions, which, alongside increasingly large deals, underlines the appetite of the insurance market.
Martin Bird, Senior Partner in Aon's Risk Settlement Group, added: "This year Aon has advised on settlement transactions relating to the pension arrangements of several FTSE 100 schemes, including National Grid, Rolls-Royce and HSBC. These transactions span the spectrum of available insurance solutions across buy-in, buy-out and longevity swap, demonstrating the breadth of requirements of large schemes.
"While there are clear differences which reflect the differing natures of the companies, we have also observed commonalities between these projects. Not least among these is the appeal to insurers of partnering with high profile organisations. This means that while attractive terms can be available, capturing them requires stakeholder collaboration, robust governance and a flexible approach."